Beyond JAG: Alternative funding options for police agencies
Although JAG is perhaps the most well-known source of grant funding for law enforcement, there are many other sources of federal funds police administrators should know about
---
This feature is part of our new JAG 2016 Success Guide, which gives you everything you need for this year's Justice Assistance Grants program. To read all of the articles included in the guide, click here.
The Byrne Justice Assistance Grant isn't the only federal grant available to assist law enforcement. The fiscal year 2016 omnibus appropriations bill includes a total of $2.5 billion for various state and local grant programs – $174 million more than FY 2015.
This includes: $480 million for violence against women programs, $476 million for JAG, $210 million for the State Criminal Alien Assistance Program, $72 million for missing and exploited children programs, $45 million to address the sexual assault kit backlog at law enforcement agencies, and $70 million for programs to improve police-community relations, including the purchase of body-worn cameras for police.
Explore available funding options
The quickest way to determine the best funding options for projects in your area is by contacting your State Administering Agency (SAA) to obtain detailed program information. This link contains information about each lead agency to help users better understand the grant priorities and methods for applying for funds. Direct contact information is generally available for the key personnel members who coordinate funding for the following programs: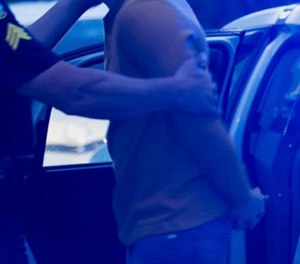 •    Bureau of Justice Assistance (BJA) 
•    National Institute of Justice 
•    Office of Juvenile Justice and Delinquency Prevention 
•    Office for Victims of Crime 
Although the source of funding is the same at the federal level, each state prioritizes how the funds will be used according to local trends. If you are unable to locate a copy of the local priorities online, reach out to your SAA for details. Select a funder whose mission is aligned with the problems you are trying to fix.
Example: A department trying to find money for body-worn cameras

 

Problem / Unit Wearing the Camera

Potential Grant Source

Gang unit

JAG

Traffic unit

Office of Traffic Safety

Private Insurance Foundations

School resource officers

General patrol

JAG

Federal Body-worn Camera grant
How to stay ahead of the game
Make it a point of monitoring these websites for other federal options on a regular basis:
o    Office of Justice Programs – Current Funding Opportunities
o    Office on Violence Against Women's grant programs
o    COPS – Grants & Funding
o    Grants.gov 
Many online resources offer users the option to sign up for email notifications so that you don't miss any important deadlines. Please take the time to specify the type of information you wish to receive and the frequency of the notices so that you aren't bombarded with emails.
You may want to also check out articles like 9 Keys for Police to Secure Private-Sector Funding and Private Funding for Public Safety for more non-government resources. The private sector provides some funding resources for law enforcement, but careful research and planning is required to locate and access this funding stream.
Free Training and Technical Assistance
If you're looking to improve your chances of being awarded grants in the future, take advantage of the free services offered by the BJA National Training and Technical Assistance Center (NTTAC).
BJA NTTAC offers specialized assistance to criminal justice professionals by providing state, local and tribal communities with rapid, expert, coordinated and data-driven training and technical assistance.
TTA services provided through BJA NTTAC cover a broad set of topic areas including adjudication, corrections, counter-terrorism, crime prevention, justice information-sharing, law enforcement, mental health, substance abuse, tribal justice and capacity-building. Across these topic areas, BJA NTTAC supports TTA at various levels of time- and resource-intensiveness, including: 
•    Assistance implementing evidence-based programs
•    Assistance with strategic planning
•    Curriculum development
•    Customized technical assistance from subject matter experts
•    Data analysis
•    Facilitation of advisory group meetings
•    Fostering relationships with research partners
•    Onsite and distance learning training
•    Peer-to-peer visits
•    Research and information requests
Explore BJA NTTAC's website to learn more about new information and tools available to criminal justice professionals to assist them in improving the nation's state, local and tribal criminal justice systems.