Fla. officer stops potential mass school shooting
A school resource officer at Coral Springs High School tracked down a former student who entered the building armed and handcuffed him
---
By Carli Teproff
The Miami Herald
CORAL SPRINGS, Fla. — A former Coral Springs High School student was arrested and charged with felony possession of a firearm on school property, possession of a firearm by a minor, trespassing and disrupting a school function after police say he showed up at the school Monday with a loaded gun.
Ryan Trollinger, 17, was being held Monday night in a Broward Sheriff's Office juvenile facility, according to Sgt. Carla Kmiotek, a spokeswoman for Coral Springs police.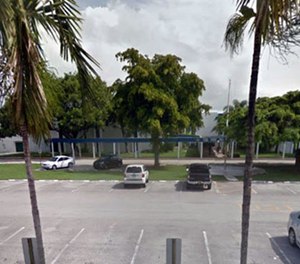 Another student, who was not named, was involuntarily taken to a treatment facility under the state's Baker Act after officers found a seven-page handwritten journal in his pocket depicting violence and alluding to a school shooting in January 2017. Police called the student Trollinger's "associate."
"If you don't know what terror day is it is a mass school shooting that will take place on Jan. 13, 2017," the student wrote in what police are calling a "manifesto."
According to police, the incident started Monday morning when two girls told the school's resource officer that another student had seen a gun. The girls initially described the student with the journal as the one with the gun. But the school resource officer had heard that Trollinger was on campus and he knew the former student should not have been at the school.
The officer found Trollinger in the cafeteria, Kmiotek said. Trollinger tried to get away, but the officer cuffed him and searched him and found a loaded 9mm in his front waistband, police said.
Meanwhile, officials placed the school on lockdown as officers looked for the "associate" that the girls had described. Once officers located that student, they found the journal. The associate told officers that Trollinger had said: "Today is the day, it's going down."
An investigation revealed that the two knew each other and had discussed shootings in the past, but the associate had nothing to do with Trollinger showing up at his former school Monday, Kmiotek said.
Kmiotek credited the girls for "doing the right thing" and telling an officer right away.
"That was the key to us getting the school on lockdown and possibly averting a tragedy," she said.
McClatchy-Tribune News Service