Controversial Calif. UOF bill shelved for the year
The bill would have raised the state standard for using force from "reasonable" to "necessary"
---
By Alexei Koseff
Sacramento Bee 
SAN DIEGO — A controversial legislative proposal to limit when police can use deadly force in California will not move forward this session.
Senate President Pro Tem Toni Atkins and Assemblywoman Shirley Weber, a San Diego Democrat who carried the measure, jointly announced Wednesday night that they would hold Assembly Bill 931 and continue discussions in the fall.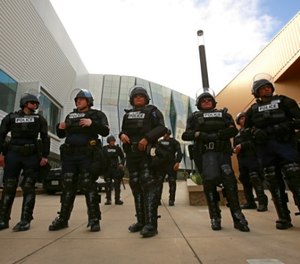 "Make no mistake: we have a critical problem that remains unaddressed. We need to end preventable deaths and to do so without jeopardizing the safety of law enforcement officers," Atkins said in a statement. "Unfortunately, the legislative calendar does not provide the necessary time to clearly resolve the concerns that need to be addressed for the bill to pass the two legislative houses and get to the Governor's desk for his signature."
AB 931 would have raised the state standard for using lethal force from "reasonable" -- when a reasonable officer in similar circumstances would have acted the same way -- to "necessary," when there are no alternatives for police to consider in that situation.
It was an effort to address police shootings that disproportionately affect minority communities. The measure was introduced in the wake of the March shooting of Stephon Clark in south Sacramento, who was killed after being chased into his grandmother's backyard. Police said they thought Clark had a gun but later determined he was holding a cellphone.
Law enforcement vigorously opposed AB 931, arguing that it would pose a threat to officers' lives by causing them to second-guess their actions. Weber and her allies scaled back the bill last week, removing a provision that would have made it easier to prosecute police who kill civilians, in a bid to shore up political support.
Atkins promised to work with Weber during the recess to have new legislation ready to introduce when lawmakers return in January that would "make California a model for the rest of the country."
"My commitment is to the families of those who have lost loved ones and to those communities most affected by the current use of force standard," Weber said in a statement. "I want to thank them and all of those who have worked relentlessly to get this policy to this point. I will continue to need your energy, your assistance and your prayers as we continue this fight."
McClatchy-Tribune News Service