NYC cop killer's confession video played at pretrial
Three statements admitting the suspect fired his gun were played to determine if they can be played for a jury
---
By Josh Saul
The New York Post
BROOKLYN — The brute accused of gunning down hero NYPD cop Peter Figoski was in court yesterday, watching the video statements he made to investigators in the hours after the fatal shooting - including one where he pantomimed an elaborate fall he claimed caused the gun to go off.
Lamont Pride, 28, will stand trial on first-degree murder charges for the Dec. 12, 2011, murder.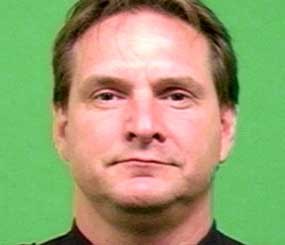 The videos were played as part of a pretrial hearing to determine whether prosecutors can show the video confessions to the jury when the trial begins.
Brooklyn Supreme Court Justice Alan Marrus is expected to decide that issue today.
Pride's first statement made the shooting sound like a complete accident. He admitted more responsibility in later statements. 
Copyright 2013 N.Y.P. Holdings, Inc.