Video: Ohio officers use BolaWRAP to prevent 'suicide by cop' attempt
Afterward, the man thanked the officers: "I'm glad that whatever you just did, you did"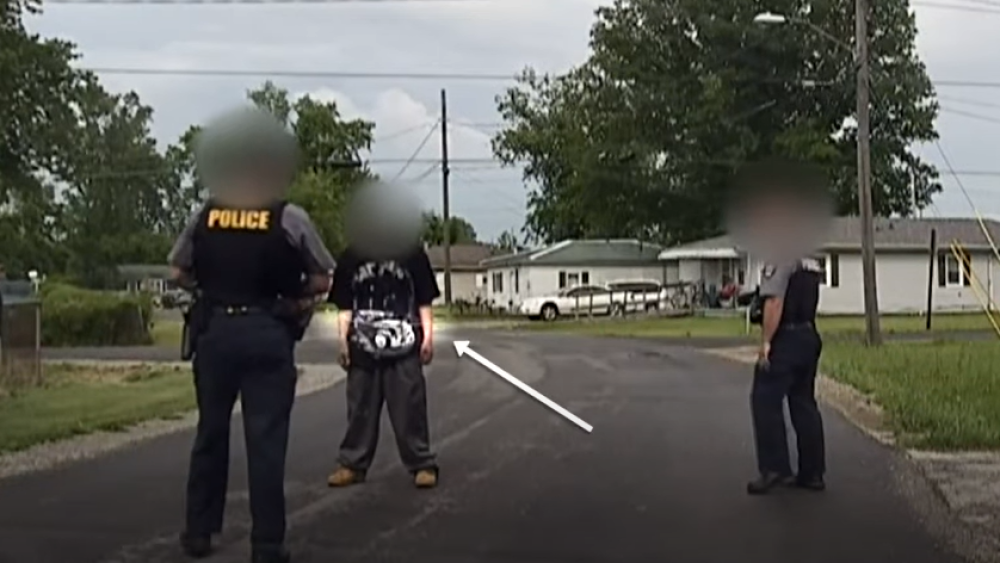 By Suzie Ziegler
DEFIANCE, Ohio —  New bodycam video released Monday by WRAP Technologies, a manufacturer of public safety services, shows a successful BolaWRAP deployment that helped officers prevent a "suicide by cop" attempt.
On June 7, officers responded to a call about a suicidal man who repeatedly asked officers to shoot him. The man did not show a weapon but told officers that he was armed.
"No, you're not," an officer replied.
That's when an officer deployed the BolaWRAP, which pinned the subject's arms to his sides. Officers then handcuffed the man without further incident.
Afterward, the subject is heard thanking the officers.
"I don't even know what happened," he said. "I'm glad that whatever you just did, you did."
Defiance Police Chief Todd Shafer said his officers appreciate "knowing that they have a tool now that is going to prevent that escalation and force, especially in this situation where somebody might be threatening that they have a firearm, but you don't see it. You don't want to jump that higher level unless you need to."
The BolaWRAP is currently being tested and used by more than 500 agencies in the U.S. and 44 countries, according to WRAP Technologies.