Mo. sheriff dies in duty-related crash
Sheriff Andy Clark was responding to assist with a call when he was fatally injured in a traffic crash
---
Staff Report
News-Press
DEKALB COUNTY, Mo. — DeKalb County Sheriff Andy Clark died in a duty-related car crash Wednesday morning, according to the Missouri Sheriffs Association.
The Association said he was responding to aide one of his deputies when the crash occurred.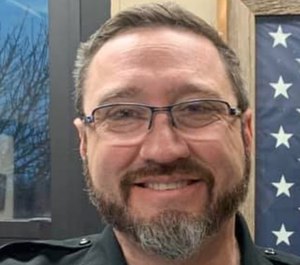 "Right now, what we've been told is that Sheriff Clark was responding to assist a deputy call and during that response, there was a traffic crash and he was transported from the scene and later died at Mosaic," Buchanan County Sheriff Bill Puett said.
According to the Missouri State Highway Patrol, the crash happened as Clark was driving south on Missouri Highway 33, then crossed over to head east on US Highway 36. Robert Carpenter, 71, of Diller, Nebraska was driving east in a GMC SUV and hit the passenger side of Clark's Chevy pickup causing both vehicles to go off the south side of the highway. According to the crash report, Clark wasn't wearing a seat belt while Carpenter was
McClatchy-Tribune News Service