How co-responder programs are taking the pressure off law enforcement officers in Aurora, Colorado
Crisis intervention program manager Courtney Tassin discusses the benefits of pairing police with clinicians to respond to mental health crisis calls
---
Download this week's episode on Apple Podcasts, Amazon Music, Stitcher, Spotify or via RSS feed, and watch the video version on Police1's YouTube channel.
We often discuss the impact of vicarious trauma witnessed by public safety personnel. Not many in the profession joined with the intent of being mental health counselors to those on the street. The city of Aurora, Colorado has a series of programs that takes the pressure off law enforcement officers by pairing them with civilian mental health clinicians.
In this episode of the Policing Matters podcast, sponsored by Lexipol, host Jim Dudley speaks with Courtney Tassin, LPC, who is the Crisis Intervention Program Manager for the City of Aurora, Colorado where she oversees four mental health/emergency services collaboration programs to include an alternative response, law enforcement co-response, targeted violence prevention program and a cold weather emergency activation team.
Prior to this role, she served three years on the Aurora Police Department's co-responder model, the Crisis Response Team, and was then chosen to build the City's first alternative response model, the Aurora Mobile Response Team.
ABOUT OUR SPONSOR
This episode of the Policing Matters Podcast is brought to you by Lexipol, the experts in policy, training, wellness support and grants assistance for first responders and government leaders. To learn more, visit lexipol.com.
Top quotes from this episode
This is what emergency services should look like. It is so great to have this additional branch. It is not police or this, we all work together. We all create this spectrum of care." 
After everyone's first critical incident, we always do a big formal debrief, we talk through it and make space for the processing to happen and talk through the resources that are available."
The biggest thing we look at is are we keeping people out of jails and are we keeping people out of emergency rooms."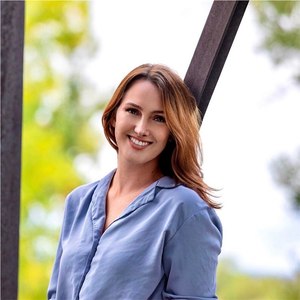 About our guest
Courtney Tassin is a licensed professional counselor who has developed two co-responder programs in the City of Aurora, including a Targeted Violence Prevention program, and currently manages three separate co-responder programs for the city (CRT, AMRT, TVP) and two other multidisciplinary crisis programs. She is considered a subject matter expert in behavioral threat assessment and management and the implementation of multidisciplinary threat assessment teams. She serves as a master trainer for the Department of Homeland Security's National Threat Evaluation and Reporting Program and is a founding member of the State of Colorado's Preventing Targeted Violence Initiative.
Connect with Courtney Tassin
ADDITIONAL RESOURCES ON MENTAL HEALTH CO-RESPONDER PROGRAMS
RATE AND REVIEW THE POLICING MATTERS PODCAST