Stores, restaurants offer discounts, freebies for National First Responders Day
Want a free doughnut or a bowl of spaghetti? Here are retailers saying thanks to EMS providers, firefighters and police officers
---
By Leila Merrill
Happy National First Responders Day!
Stores and restaurants throughout the U.S. are offering freebies and discounts to firefighters, EMS providers, police officers and dispatchers today (or longer, in some cases). Just show your ID or badge when you get there, or be prepared to provide verification for online purchases.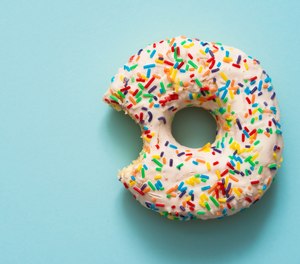 First responder discounts
Krispy Kreme is offering a free original glazed doughnut and a small cup of brewed coffee.
GameWorks is offering 20% off food and games today.
Watch company Nixon is offering first responders a 30% discount through Friday.
At Macaroni Grill, first responders can get a free order of ricotta meatballs and spaghetti through Sunday.
Fire Department Coffee offers all first responders, emergency dispatchers, active military members and veterans a 15% discount for life. The coffee seller also says it gives 10% of its net proceeds to help sick and injured first responders.
Kind also has an ongoing deal. The snack bar company is offering 15% off sitewide for military members, first responders, nurses, doctors, teachers and students. 
Home Chef, a meal kit company, is offering 50% off the first order for first responders and 10% off subsequent orders.
The NFL Shop is offering 15% off sitewide for first responders and their families. 
On Overstock.com, first responders can receive 11% off their order, as well as free returns. 
Under Armour offers a 20% discount to verified first responders. 
The Yeti company also offers a 20% discount on gear for first responders. 
Do you know of a good deal for first responders? Tell us in the comments.
Treat yourself!