'He died a hero': Calif. sergeant killed responding to active shooter
Sgt. Ron Helus was one of the first two officers to arrive at the scene
Duty Death: Ron Helus - [Ventura County, California]
End of Service: 11/08/2018
---
By Brittny Mejia, Sean Greene and Rong-Gong Lin Ii
Los Angeles Times
LOS ANGELES — Right before Ventura County Sheriff's Sgt. Ron Helus rushed into the Borderline Bar & Grill on Wednesday night to respond to reports of a mass shooting, he called his wife.
"He said, 'hon, I got to go, I love you. I gotta go on a call,'" Sheriff Geoff Dean said.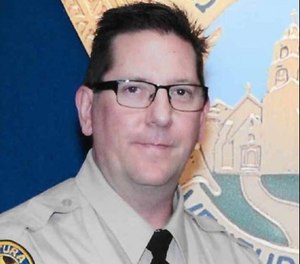 Helus was one of the first two law enforcement officers to arrive shortly after 11:20 p.m. About four minutes after arriving on the scene and after hearing shots fired inside, he went through the front door and was hit multiple times, Dean said.
A California Highway Patrol officer who arrived with the sergeant stepped back to secure the perimeter until additional units arrived, then pulled Helus out of the line of fire, Dean said. Helus died later at Los Robles Regional Medical Center.
"They knew they had to take action and they went in and did what they had to do," the sheriff said.
Roughly 15 minutes later, a second group of law enforcement personnel had gathered and entered the bar. By then, the shooting had stopped, and the suspect was found dead with a gunshot wound. Eleven people inside were found shot dead, and others wounded.
An emotional Dean described Helus as a friend and colleague.
"He knew the risks, but he knew, like we all do, why we serve," Dean said. "Ron was a hardworking, dedicated sheriff's sergeant. He was totally committed. He gave his all. And tonight … he died a hero. He went in to save lives, to save other people."
Helus, 54, a Moorpark resident, was a 29-year veteran of the department and was planning to retire in the next year or so.
"He was an unbelievable man," sheriff's Capt. Garo Kuredjian said. "He was a lifetime learner, a trainer, a mentor, a leader. He was a cop's cop. His void is going to be felt throughout our agency."
Kuredjian said a young man came up to him after the shooting to thank the deputies. "There's no doubt in my mind that your sergeant's actions saved others from being victims," the man told him. "That's a small piece of solace for the family knowing their father, their husband, ran into danger and saved lives."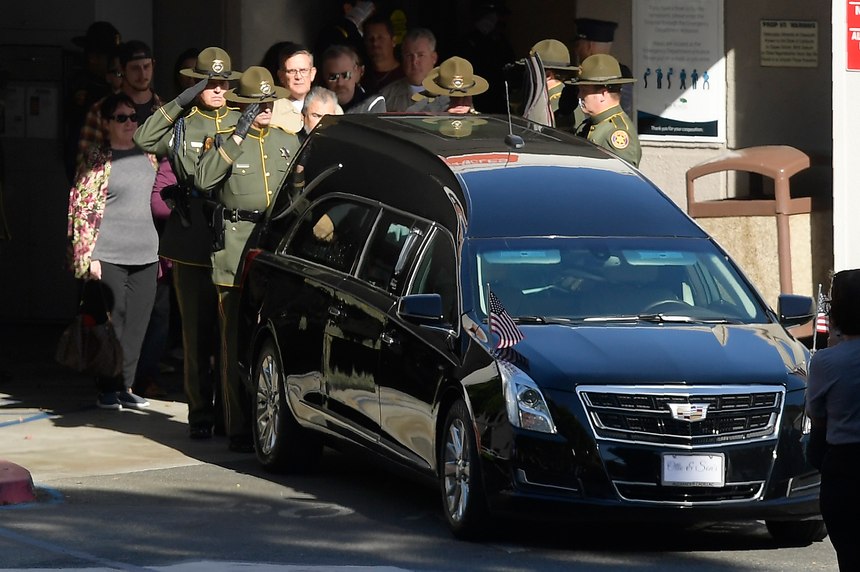 Dean said the sheriff's department trains its deputies to enter buildings where there's an active shooter, a policy that changed after the Columbine school shooting in 1999.
"Our officers know, when you get to a scene, and there's two of you, or even just one of you, and there's shooting going on, you go in," the sheriff said.
Sheriff's Sgt. Eric Buschow said he came on the job around the same time as Helus. "He was just a great guy. Just an instinctive cop," Buschow said. "He has always had a knack for investigations."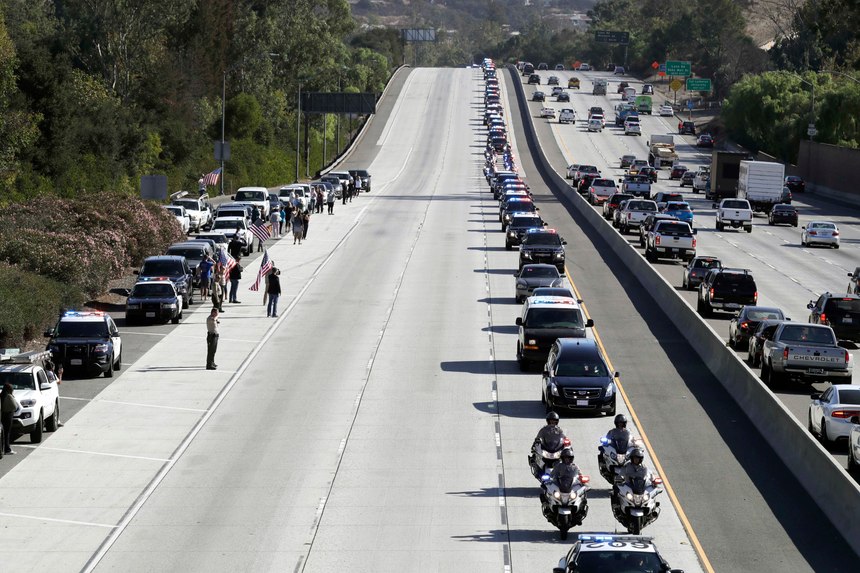 Helus worked narcotics, was on the SWAT team for many years, and was an instructor.
"He's a tactician so I have no doubt he employed the best tactics possible," he said. "Unfortunately in a chaotic situation like that, you've just got to go in. And he did."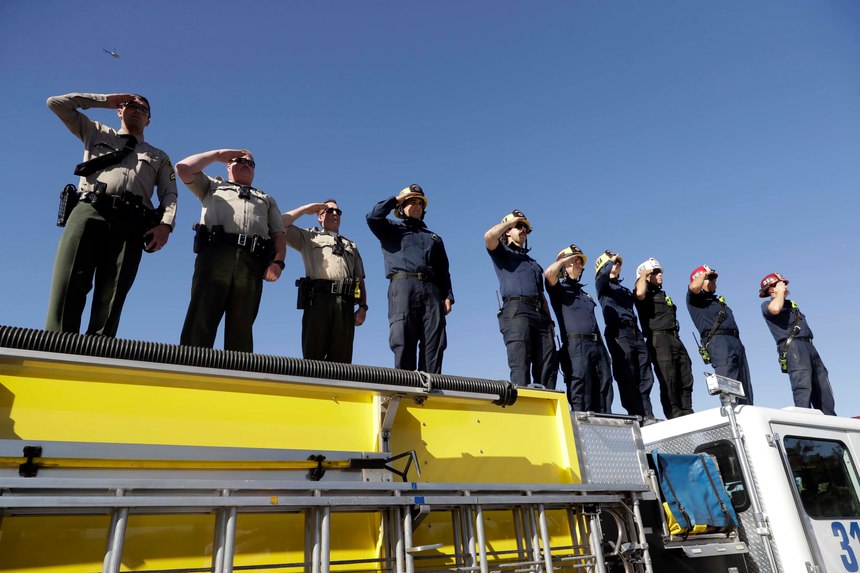 "To describe it as heroic," he trailed off for about a minute, as he stood about 300 feet from the bar. "What else do you call it?"
"It's just not right," he said about the shooting.
In addition to his wife, Helus is survived by his son.
The thoughts of every #NYPD member this morning are with the families & colleagues of all those killed or injured in the shooting inside a Thousand Oaks, Calif., bar — 12 innocent lives taken, including the first Ventura County cop on the scene: Sgt. Ron Helus, a 29-year veteran. pic.twitter.com/FYpud7yg1s

— Commissioner O'Neill (@NYPDONeill) November 8, 2018
McClatchy-Tribune News Service