LA County sheriff's sergeant shot and killed
Sgt. Steve Owen died at a hospital, hours after he was shot while responding to a report of a burglary in an LA neighborhood
Duty Death: Steve Owen - [Los Angeles, California]
End of Service: 10/05/2016
---
Associated Press
LANCASTER, Calif. — A Los Angeles County sheriff's sergeant who was shot has died.
Authorities say 53-year-old Steve Owen died at a hospital Wednesday afternoon, several hours after he was shot while responding to a report of a burglary in a neighborhood in Lancaster, north of Los Angeles.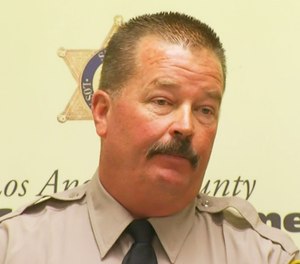 Sheriff's officials say other deputies fired shots at the suspect after he tried to steal a sheriff's patrol car and rammed that vehicle into another patrol car while escaping.
Authorities say the man later fled to a home, which was surrounded, and a man was arrested after he tried to climb a face and escape.
The suspect, a parolee, had a gunshot wound and was taken to a hospital.