La. deputy dies 16 years after crash that left her paralyzed
Former St. Tammany Parish Deputy Mary Mayo was paralyzed after a tree fell on the cruiser she was a passenger in; her fiancé, who was driving at the time, was killed in the crash
Duty Death: Mary Mayo - [St. Tammany Parish, Louisiana]
End of Service: 09/21/2023
---
By Sarah Roebuck
Police1
ST. TAMMANY PARISH, La. — A former deputy with the St. Tammany Parish Sheriff's Office has died from injuries she suffered during an accident that killed her fiancé 16 years ago, the sheriff's office said. 
Mary Mayo died Sept. 21 due to long-standing medical complications caused by the accident, according to the sheriff's office.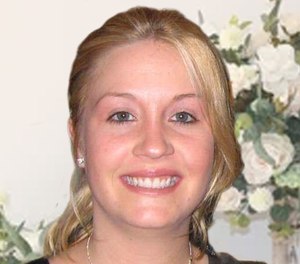 In June 2007, Mayo became paralyzed due to an accident in which a tree fell on the patrol car she was a passenger in during another deputy's funeral procession, the sheriff's office said. The car was driven by her fiancé, Sgt. Linden "Beau" Raimer, who was killed in the accident.  
Mayo started her professional journey with the sheriff's office as a dispatcher in October 2005. She then received medical disability retirement following the crash in 2007, WBRZ reports. 
"I am saddened to hear of Mary's passing," Sheriff Randy Smith said in a statement on Facebook. "She served the people of St. Tammany Parish with pride, and she will be missed. My condolences go out to her family."