La. officer killed in highway collision
Officer Kirt Ricks III lost control of his patrol vehicle and overcorrected into oncoming traffic Sept. 7
Duty Death: Kirt Ricks III - [Montgomery , Louisiana]
End of Service: 09/07/2018
---
By Police1 Staff 
MONTGOMERY, La. — Officer Kirt Ricks III of the Montgomery Police Department died Sept. 7 as a result of injuries sustained in a traffic collision. 
Ricks, 24, lost control of his 2006 Ford Crown Victoria patrol vehicle and overcorrected into oncoming traffic, where he struck another vehicle.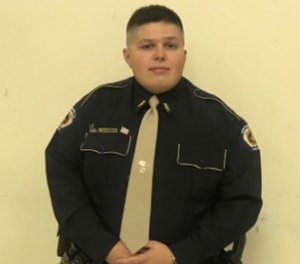 Neither Ricks nor the other driver, 65-year-old Gary W. Pinder, were wearing seatbealts at the time of the collision. Both were pronounced dead at the scene. 
Officer Ricks is the 33rd law enforcement officer to lose his life in a traffic-related incident in 2018.