Miss. constable killed during vehicle pursuit
Constable Raye Hawkins' vehicle was struck head-on by two teenagers fleeing police in a stolen car
Duty Death: Raye Hawkins - [Panola County, Mississippi]
End of Service: 12/12/2019
---
Police1 Staff 
PANOLA COUNTY, Miss. — A Panola County constable was killed in a head-on vehicle crash Thursday afternoon. 
WREG reports law enforcement officers were pursuing two teenagers in a stolen truck when the suspects collided with a patrol vehicle.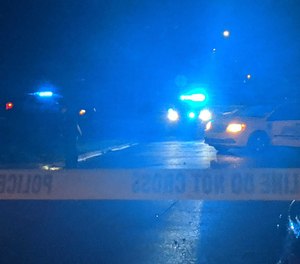 Mississippi Highway Patrol identified the officer who was killed as Constable Raye Hawkins, 57, who was attempting to join the pursuit before his car was hit. 
District Attorney John Champion told WREG the two suspects, who are both minors, will face felony murder charges and be tried as adults. The Mississippi Bureau of Investigations is investigating the crash. 
Hawkins is survived by one son, a police officer in Batesville, Miss., where Hawkins began his law enforcement career. Chief Jimmy McCloud with the Batesville Police Department told Fox13 News that Hawkins was always one to step up and help. 
"He came to help any time we had a problem in Batesville," he said. "If Raye was in ear shout of the radio he was coming to help." 
Champion told Fox13 News Hawkins' death is a loss to the entire community he served. 
"I'm devastated," Champion said. "I've been here 26 years and I've known him the whole time I've been here. It's just an absolute tragedy that never should have happened."