NC deputy dies in vehicle crash while responding to call
Deputy Makeem Brooks was remembered for his love of his job, eager and proactive attitude
Duty Death: Makeem Brooks - [Northampton County, North Carolina]
End of Service: 11/13/2019
---
Police1 Staff 
NORTHAMPTON COUNTY, N.C. — A Northampton County sheriff's deputy died Wednesday in a car crash while he was on duty. 
WTIN reports Deputy Makeem Brooks, 27, was responding to a call for shots fired when he lost control of his patrol vehicle. The vehicle flew off the highway, hit a ditch and rolled several times.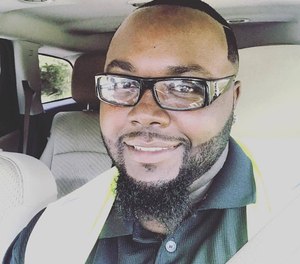 Brooks was pronounced dead about 30 minutes later, WTIN reports. North Carolina Highway Patrol is investigating. 
"We are holding our own," Sheriff Jack Smith told WRAL. "It is just like losing a family member when one of your officers passes. (He was a) young man with a lot of life, but he died doing what he loved doing, serving the citizens of this county." 
In a Facebook post, Brooks was praised for his attitude on the job. 
"Deputy Makeem Brooks was a great deputy, who loved his job, was always eager to learn, always displayed a positive attitude, and very proactive," the post read. 
Brooks is survived by his four children.