NY Army investigator suffers fatal heart attack during fitness test
The LEO collapsed during a run and was pronounced dead at a local hospital
Duty Death: Special Agent Liquat A. "Leo" Khan - [West Point, New York]
End of Service: 04/30/2019
---
By Police1 Staff
WEST POINT, NY  — An Army criminal investigator died during a physical fitness test on April 30.
According to the Officer Down Memorial Page, Special Agent Liquant "Leo" Khan, 51, collapsed during a run and was pronounced dead at a local hospital.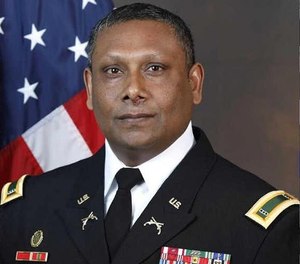 "Words cannot express how saddened and deeply affected we are by Special Agent Khan's death," Maj. Gen. David Glaser, head of U.S. Army Criminal Investigation Command said.
Khan was a 15-year veteran of the Army's Criminal Investigation Department and a special agent during two combat deployments.
The agent joined the Army after Sep. 11 because he wanted to serve the country that had given him and his family so much.
"He was a patriot, a true professional, an incredible special agent and he will be sorely missed," Glaser said.
Khan's cause of death is under investigation.