Philly officer suffers fatal heart attack
Officer Douglas Bamberger was a married father of two children and a 16-year member of the force
Duty Death: Douglas Bamberger - [Philadelphia, Pennsylvania]
End of Service: 10/18/2016
---
By Mari A. Schaefer
The Philadelphia Inquirer
PHILADELPHIA — A Philadelphia police officer died Tuesday hours after suffering an apparent heart attack at the Criminal Justice Center, officials said.
Officer Douglas Bamberger, 41, was a married father of two children and a 16-year member of the force.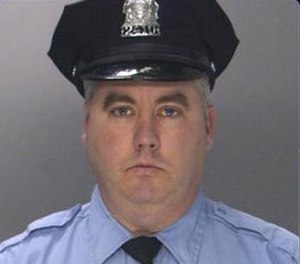 He died at Hahnemann University Hospital, where he had been taken for treatment after he was found unresponsive on the ninth floor of the courthouse about 7:30 a.m. Tuesday.
Bamberger appeared to have suffered a "massive heart attack," Police Commissioner Richard Ross said after the officer was taken to the hospital.
It was not known how long he had been incapacitated before he was found.
Ross had asked for prayers for the officer and his wife and children, who were at the hospital when Bamberger died.
Mayor Kenney also went to the hospital after learning that the officer had been stricken.
McClatchy-Tribune News Service