Texas cop succumbs to injuries following crash
Adam Davis, 36, was responding to reports of a man displaying a gun in public when he rolled his squad
Duty Death: Adam Davis - [Bell County, Texas]
End of Service: 12/11/2013
---
By Police1 Staff
BELL COUNTY, Texas — A Bell County Sheriff's Deputy died Wednesday morning from injuries sustained in a rollover accident earlier this month.
Adam Davis, 36, was responding to reports of a man displaying a gun in public when he crashed his cruiser, according to KWKT.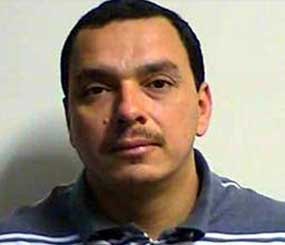 He suffered severe head injuries and was taken off a respirator 10 days after the accident.
"Adam enjoyed serving the public," said Sheriff Eddy Lange. "It wasn't about writing tickets or putting people in jail. That's not what he wanted to do. He wanted to serve his fellow citizens, and he did that very well. And he made the final sacrifice doing exactly that."
Davis had served with the Bell County Sheriff's Office for six years and had previously served with the Troy Police Department and Rogers Police Department, according to ODMP.