Texas deputy shot, killed while responding to domestic fight call
Deputy David Bosecker was the first to arrive at the scene; the suspect opened fire immediately, killing Bosecker
Duty Death: David Bosecker - [Eastland County, Texas]
End of Service: 07/21/2023
---
By Harriet Ramos
Fort Worth Star-Telegram
EASTLAND, Texas — An Eastland County Sheriff's deputy was killed in the line of duty Friday night when he responded to a domestic disturbance, officials said.
Deputies from the Eastland County Sheriff's Office responded to a domestic fight in progress around 9 p.m. at a home on Highway 183, according to the news outlet Eastland County Today. Deputy David Bosecker was the first to arrive at the scene. The suspect opened fire immediately, killing Bosecker.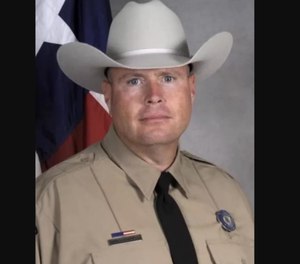 Other deputies took the suspect into custody before anyone else was injured. The suspect, 42-year-old Cody Douglas Pritchard, is being held in the Stephens County Jail and charged with capital murder of a peace officer, according to Stephens County Jail records.
Bosecker served in law enforcement for more than 21 years. He began his career as a deputy in Wise County. He also served with the Texas Alcoholic Beverage Commission, as a game warden for Texas Parks and Wildlife and as an officer for the Comanche Police Department.
The Texas Rangers are investigating the shooting, according to Eastland County Today.
Eastland County is located in central Texas and is about 100 miles west of Fort Worth.
—
©2023 Fort Worth Star-Telegram.
Visit star-telegram.com.
Distributed by Tribune Content Agency, LLC.
McClatchy-Tribune News Service