Cop fired for Rittenhouse donation wants job back after acquittal
Lt. William Kelly was fired after sending an anonymous donation and message supporting Kyle Rittenhouse
---
By Suzie Ziegler 
NORFOLK, Va. — A Virginia police officer is asking for his job back after Kyle Rittenhouse was cleared of all charges last week. Lt. William Kelly, 42, was fired in April when Norfolk Police learned he had sent an anonymous donation to Rittenhouse's defense fund. Rittenhouse was on trial for killing two people during a night of unrest last spring in Kenosha, Wisconsin. 
In an interview on Friday with the Daily Mail, Kelly said he wants his job back.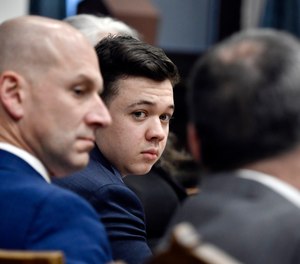 "I love being a cop, it's a part of me and who I am. It was a huge hit to me to lose my job," Kelly told the Daily Mail. "If I got the chance again, I'd jump on it."  
In April, Kelly donated $25 to a GoFundMe supporting Rittenhouse and left the following anonymous message: "God Bless. Thank you for your courage. Keep your head up. You've done nothing wrong. Every rank-and-file police officer supports you."
RELATED: Cop's career ended by a $25 online donation and 'words of encouragement' 
"I was interested in giving him the chance to defend himself in front of a jury. I know that lawyers are expensive," Kelly said. "I didn't want my city or police department to be associated with it, so I chose to donate anonymously." 
But Kelly's donation didn't stay anonymous for long. A data breach led to his association with the Norfolk Police Department and termination, reported the Associated Press. 
After the breach, the City of Norfolk said Kelly's "egregious comments erode the trust" between its police department and community.  
Kelly has since filed a grievance against the department and hopes for a hearing date by the end of January, according to the Daily Mail. 
NEXT: Public employee speech and consequence of unlawful action