Ohio sheriff indicted on drug charges
Sheriff Kyle Overmyer has been under investigation due to expressed concerns about his behavior in prescription drug disposal drop box collections
---
Associated Press
FREMONT, Ohio — A county sheriff in northern Ohio has been indicted on 43 counts, including 38 felonies.
The state attorney general's office announced the grand jury indictments Tuesday night against Sandusky County Sheriff Kyle Overmyer.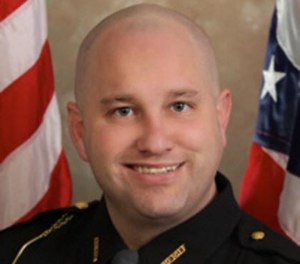 The Ohio Bureau of Criminal Investigation has been investigating Overmyer since September 2015 when local police chiefs expressed concerns about his behavior in prescription drug disposal drop box collections.
Investigators say the 42-year-old took medications from the drop boxes. They also say he deceived physicians and pharmacists in order to obtain prescription pain medication, misused money for the department and tampered with records.
Overmyer is expected to be arraigned Wednesday.
It was not immediately known if he had an attorney who could comment on the charges.
Copyright 2016 The Associated Press. All rights reserved.