Police: Grass clippings debate led to fatal shooting of Milwaukee PD employee
Naeem Sarosh, a 35-year-old community service officer, was off-duty at the time of the incident
---
By Joseph Wilkinson
New York Daily News
MILWAUKEE — A Milwaukee man fatally shot his neighbor Monday after an argument about grass clippings on the property line, police said.
Cops said Mohammed Afzal, 65, shot and killed Naeem Sarosh, a 35-year-old community service officer who was off-duty at the time but aided Milwaukee police at his job, the Milwaukee Journal Sentinel reported.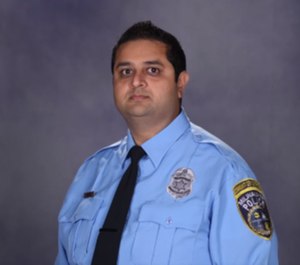 Police said Sarosh went to speak with Afzal after the older man cut his crass and let some clippings spill onto Sarosh's next-door property in south Milwaukee, according to the Journal Sentinel. Sarosh put his hands in his pockets and the two men had a casual conversation, according to cops.
Suddenly, Afzal raised a handgun and fired two shots at Sarosh, striking him in the back with the second as Sarosh ran away, investigators told local CBS affiliate WDJT. Sarosh died on the scene shortly after emergency responders arrived.
Afzal told police that he pulled the gun because he thought Sarosh had a weapon in his pockets, according to the Journal Sentinel. Afzal said that he went back inside to change his clothes because he knew the police would be looking for him.
Family members told investigators that Afzal and Sarosh had longstanding beef, but their families got along fine otherwise.
Afzal has been charged with first-degree reckless homicide, the Journal Sentinel reported.

©2020 New York Daily News
McClatchy-Tribune News Service