Poem: Ode to a Cop with a Cause
This poem recognizes those lone cops who do the lion's share of life-saving DWI enforcement at every agency
---
Calling all police poets! Police1's poetry column highlights some of the inspirational, moving and funny poems authored by our readers.
As we approach one of the busiest nights of the year for DWI arrests – although hopefully, numbers will be down with many cities and communities in lockdown – this poem by Police1 columnist Lt. Dan Marcou is especially poignant. "There are lone cops who do the lion's share of DWI enforcement at every agency," said Dan. "They get little praise and even much grief for their knack to attack the impaired driver. This 'Ode' is for all of them and to encourage others."
Email your original writing submission for consideration to editor@police1.com.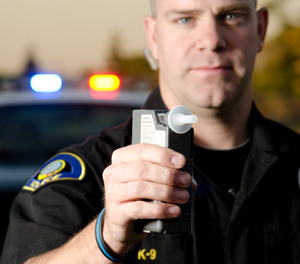 Ode to a Cop with a Cause
You're a cop with a cause
And you never hit pause
On your hunt for the DWI.
You're driven to purge,
Your streets of this scourge,
While others are left asking why?
To you, the answer is clear,
For they kill more each year
Than were killed in our recent war.
If they are left unabated,
Lethal drunk drivers are slated
To kill 8,000 innocents more.
So each shift you hit the beat
Hoping to meet
That drunk driver before he or she kills.
For so many who drink
Fail to stop and to think
After mixing beer with their pills.
The dead are not numbers to you
For you have witnessed how few
Receive mercy from the DWI.
The young and the old
The meek and the bold
Have been sentenced by drunk drivers to die.
So you stop them and test
And the test leads to arrest
As you breathe a sigh of relief.
For your continued passion
To enforce in this fashion
May have saved another family from grief.
And after the drunk's blow
Which registers "Two-Oh"
And he asks, "Nothing better to do?"
Your answer can be sincere
As you think less death this year,
"No, because your life means more to me than to you."
There will be few to thank you
For this thing that you do
Especially from that family of five.
They don't know that but for your test
And your stop and arrest
They would never have arrived home alive.
You're a cop with a cause
And don't ever hit pause
On your hunt for the DWI.
You save lives with your urge
To rid the streets of this scourge
For many, it's you do, or they die.