Pro-cop citizens show their support in myriad ways
Anti-police sentiment is not an accurate reflection of how the majority of Americans feel about their law enforcement officers
---
Cops in America have been under fire both literally and figuratively for the past several years. Even as officers are assaulted and insulted by a small fraction of the population, the overwhelming majority of American citizens appreciate and admire police officers.
A pair of news headlines this week demonstrates how ordinary citizens have shown support for police officers in ways small and large. At a time when morale among some officers is low, these stories are helpful in refilling the tank and reviving the spirit. Let's consider each in turn. 
A consistently cop-friendly fast-food restaurant chain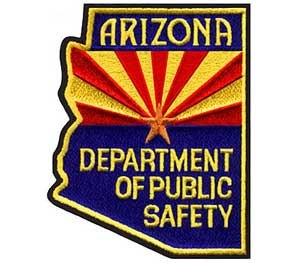 It's well known that law enforcement officers have received a less-than-friendly welcome at a whole host of restaurants over the years. A number of Kentucky police officers were refused service at a Taco Bell in August of last year. Similar incidents have occurred at a Florida Arby's, a Jimmy John's and a Hardee's in Minnesota and a Noodles & Company in Virginia.
However, one fast food chain regularly goes out of its way to support law enforcement. Chick-fil-A has repeatedly done good deeds for police, most notably at times when cops are mourning a fallen brother or sister officer. A couple of years ago, Chick-fil-A restaurants across Utah held fundraisers for the family of Sergeant Cory Wride of the Utah County Sheriff's Office. 
A few years ago in in Georgia, a Chick-fil-A restaurant closed its doors to business while the funeral procession of Officer Kevin Jordan proceeded through town. A sign on the building read, "Chick-Fil-A of Griffin Dwarf House will suspend all transactions as the funeral processional for Officer Kevin Jordan passes our location Monday afternoon, June 9th. Thank you for helping us pay respect to our fallen officer."
A year ago, a Chick-fil-A store in Texas ordered T-shirts for all of its employees that had the term, "Back the Blue" emblazoned on the back. The manager explained to a reporter at the time, "We're supporting those everyday heroes that protect us. There are [police officer] regulars that eat here all the time, and we just want them to know that."
Late last year, a Chick-fil-A location in Virginia offered free meals to law enforcement officers on duty Christmas Eve. 
The most recent show of support for police from a Chick-fil-A restaurant occurred this week, with a Florida location creating a "missing man" table for Deputy Norman Lewis, who was killed in a motorcycle crash while searching for a cop killer. Lewis had for years eaten at that location and had become close with the employees, according to reports.
A few months ago I wrote about the benefits of preparing and packing your on-duty meals. This is the ideal option, but as I'd mentioned back then, if you do choose to eat at an establishment, mom-and-pop establishments have a much greater tendency to be pro-law enforcement. Chick-fil-A looks more and more like a mom-and-pop shop with every good deed done for police. 
Ordinary Americans are sometimes warriors in waiting
Pro-police Americans have done a lot more than symbolically supported their police. We have numerous examples of ordinary citizens risking life and limb to help an officer in need. Good Samaritans like Robert Ledoux and Ray Robinson in 2015, Mike Elgas in 2014 — and far too many more throughout history to list — who so strongly supported cops that they've willingly endangered their own lives to help an LEO under attack. 
This week, we saw another such act of heroism in Arizona. A trooper was attacked at the scene of a rollover accident. Edward Andersson — a 27-year veteran of the Arizona DPS —was putting out flares when a suspect shot the trooper and then physically attacked the wounded LEO, slamming the trooper's head on the pavement in a knock-down, drag-out fight.
A passing motorist stopped, exited his vehicle and told the subject to cease his assault. When the beating continued, the bystander returned to his car, got his gun and shot the offender dead. 
Andersson was transported to a local hospital where he was treated for gunshot wounds and other injuries. He is in serious but stable condition after surgery. 
Speaking about the man who came to Anderson's aid, DPS Director Frank Milstead said, "My trooper would not be alive without his assistance," according to the Associated Press.  
Optimism for increased support for police
It is truly inspiring to see instances in which "regular folks" step up and take action like the Chick-fil-A restauranteurs and this as-yet-unnamed hero in Arizona. 
As I have previously written, anti-police sentiment is not an accurate reflection of how the majority of Americans feel about their law enforcement officers. 
The vast majority of the American population support police.. People this week reminded us that they are out there, quietly going about their business, but all the while ready to demonstrate their pro-cop mindset. 
Remember — even when the worst of the worst is being thrown your way either verbally or physically — that these people exist. Remember that you do the job for them, not those who would do them — or you — harm.