Problem-solving with less direct police intervention
A suburban PD's engagement strategies improvement plan provides officers with new tools to respond to minor police matters
---
By Chief Patrick L. Kreis and Commander Shannon Holubetz
Officers respond to a local hotel for a report of a domestic dispute. A male had called 911 to report his female companion would not allow him to leave their room.
Officers arrive and hear yelling within the room but can clearly communicate with the parties through the closed door. Neither state that a crime has occurred, and the male demonstrates he is able to operate the door free from physical obstruction by his companion.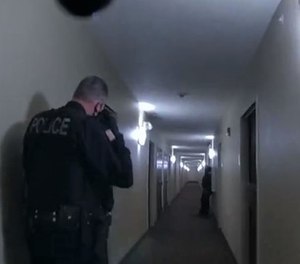 Officers develop the opinion that if the male wanted to leave, he could simply walk out. In the face of this ongoing domestic situation, officers have three options:
Continue ineffective verbal communications,
Force the door open and deal with whatever comes next
Or simply walk away.
In this real-life scenario, officers made the not-so-easy choice to walk away.
Within law enforcement circles, this decision may be regarded as controversial. Rather than engage in a debate over the merits of this particular response, though, let's discuss the process that enabled officers in one suburban agency to make this difficult call.
Supporting officers' critical thinking
The Vernon Hills Police Department's team of 70 professionals serves a community in suburban Chicago with a population of 27,000 that expands to a bustling 80,000 on most days.
The department always enjoyed the support of the community but was running up against the growing national anti-police narrative that reached new heights after the civil unrest of 2020. In response to these sentiments and to preserve community support, the department's senior leadership team chose to lean into calls for change and began by examining the agency's everyday practices.
It was quickly determined that structure was needed to support officers' critical thinking during calls for service. It was recognized that updating policy or putting out a memo about "re-envisioning policing" would be nothing more than lip service. We needed a strategy.
This led to the creation of our Engagement Strategies Improvement Plan (ESIP), which was presented to staff after several weeks of drafting. Eighteen months later, the current edition is the result of thoughtful conversations, practice and revision.  
Vernon Hills PD Engagement Strategies Improvement Plan (ESIP) by epraetorian on Scribd
Appropriate response to minor police matters
ESIP is understood by staff as a set of principles and thoughts designed to overlay policies and procedures, not replace them.
The main principle informing ESIP is that society does not want minor police matters to devolve into tragedies. We must acknowledge that our job is not to explain how these incidents occur, but rather to prevent them from happening in the first place.
Minor police matters represent most of the encounters patrol officers face. We generally have tremendous discretion in how we handle these matters, and the consequences of under-reacting rather than over-reacting are typically tolerable.
In contrast, our response to deadly violence or other threats to life is well defined and understood by nearly all law enforcement professionals. These times call for those rare black and white decisions where we excel as a profession. In such situations, the majority of the public understands our need to act, and we are typically supported. ESIP is not intended to alter our response to these incidents.
ESIP offers structure to the evolving thought processes of officers. Personnel are reminded to slow down and asked to consider that we cannot control all outcomes, only our actions. We should make informed decisions that likely require additional fact-gathering. Officers should use time to their advantage and employ a team approach in handling calls, to keep small things small. They come to appreciate that we should be thoughtful in taking risks and recognize that times for throwing caution to the wind are extraordinarily infrequent. Last, they are asked to see that we must always be willing and able to adapt and innovate because preordained responses rarely represent our best efforts.
ESIP has found relative success at the department as a conversation starter. Through numerous roll call presentations, shift debriefs, supervisory meetings and one-on-one conversations, officers have been asked to join in efforts to question the status quo. In a culture that identifies as paramilitary and values established procedure and decisiveness, this is often no easy task. We are bound by a framework of policy and law that embraces substantial discretion. Still, we often feel the need to comply with long-standing operating procedures whose origins are frequently unknown even to the most tenured among us. What message does this send about our desire and ability to reform?
A police reader might look at the plan and simply dismiss it as "common sense" or claim it doesn't represent "real police work." Likewise, our supporters might suggest our mission is a moral one and therefore our usual tactics are justified. But have we ever considered whether our protocols incentivize action even when it's not warranted? Practicing ESIP strives to find new ways to solve problems with less direct police intervention. This may mean walking away in circumstances where we historically feel a need to offer some resolution. Other times, it may call for us to not respond or respond in an alternative fashion such as a phone call or delaying action entirely.
Acknowledging the myriad possibilities available to officers, the evolution of ESIP has been informed by substantial trial and error during the course of real police encounters. Throughout this process of experimentation, successes have been publicly celebrated and failures embraced as learning opportunities. Even when officers have missed the mark, we strive to avoid shame. It is believed this has helped to drive the adoption of ESIP principles among line-level personnel.  
Police leaders hearing of the plan may say "we already do this." Indeed, a substantial proportion of officers may now think this way. But what of those individuals in our ranks who do not? The risk of failing to perpetuate these conversations as an organization is known - we will eventually fall on old habits and make a critical mistake.
While the current plan is included for review, the true product of ESIP is the process, not whatever document results from it. Rich conversation around the plan has made the Vernon Hills Police Department better. Still, we know it isn't a cure for all the problems we face. This will not fix bad police work or our profession's over-reliance on one size fits all approaches. That, in fact, is what this work incentivizes us to question. What will your fellow officers do, though, when confronted with the situation presented at the beginning of this article? What does society expect them to do?
Epilogue
Actions under ESIP or a similar plan may come with some hesitancy. After all, it's different from what we know. So, what about our domestic at the hotel? The admittedly uncertain officers from the scenario called the hotel clerk about an hour after leaving and learned the couple had already checked out. The clerk who spoke with them noted they left together, saw no evidence of injury and described them as "happy."
NEXT: True de-escalation is a mindset before it's a tactic
---
About the authors
Chief Patrick Kreis began his police service in 1991 after serving in the US Army Special Forces. He has extensive experience developing and teaching patrol and SWAT operations. He previously served as a SWAT team leader for a large mutual aid collective where he now serves as the organization's president. He has been a chief of police for over 10 years, joining the Vernon Hills (Illinois) Police Department in 2017. He is a graduate of the FBI National Academy and Northwestern University School of Police Staff & Command. He holds a BS in Criminal Justice and a Master's in Business Administration. 
Commander Shannon Holubetz began his law enforcement career with the Vernon Hills (Illinois) Police Department in 2005. He has served as an instructor in multiple use of force disciplines and is a certified field training officer. He achieved the rank of commander in 2018 and currently oversees his agency's professional development arm. He is a graduate of the Southern Police Institute's 137th Administrative Officer's Course and was recognized as one of the International Association of Chiefs of Police's 40 Under 40 in 2019. He holds a bachelor of arts in the Administration of Justice, a master of arts in Legal Studies, and is currently pursuing his doctor of education in Education Policy, Organization, and Leadership where he researches police training practices.