Austin could remove a dozen services, programs from police oversight
The forensics lab and five other services could be reallocated under other city departments as early as fall 2020
---
By Suzie Ziegler  
AUSTIN, Texas — The City of Austin could remove the forensics lab and five other services out from under control of the Austin Police Department as early as fall 2020, according to KXAN. It's part of a larger plan to reallocate many police programs under other city departments. 
In a memo this week the City Council received a detailed timeline for moving a dozen programs and seven more that remain under consideration.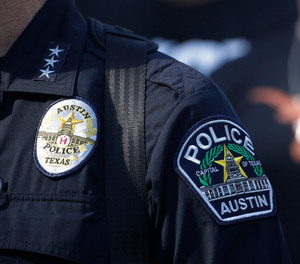 Council Member Greg Casar, who's leading efforts to move many functions out of the police department, says creating a new forensics lab to replace APD's current DNA crime lab is a top priority. 
"We have been talking for years since 2016 about the failures in our forensics process, and I think really bolstering the forensics lab, having it be independent and getting it done in this budget would be a really important thing for survivors of violence and harm in our community," Casar told KXAN. 
Casar admits that it could take the city months to set up the programs in new departments. 
Dismantling too many resources quickly could result in legal challenges and operational problems, Greater Austin Crime Commission President Corby Jastrow warned in a newsletter. 
But Casar says the city can work around that. 
"I hear time and time again how there's going to be operational challenges, how there's going to be legal questions, and so often that's what keeps us in the status quo, keeps us doing the same things where misconduct happens, there isn't an investigation that everybody can trust, there's an issue it gets dragged out for months and then nobody is satisfied with the result," Casar said. 
The city says the timeline is evolving, according to KXAN, so the current timeline of department reallocation below could yet change. 
The following programs could be moved out of the police department in the first quarter of the 2020-2021 budget this fall: 
Forensics Lab 

Administrative & Management services 
Technology services 

Officer Wellness Program 

Municipal/Community Court Security 

Protective Services 
The memo says the following five programs could be moved out in the fall but would most likely be moved in 2021: 
Chief Medical Officer concept 

Strategic Support 

Emergency Call Center & Police Dispatch 

Internal Affairs 

Special Investigations Unit 
Nuisance Abatement could be the final area to move in late 2021, according to the memo. In addition to those 12 areas the city has targeted to remove from Austin Police control, the memo also highlights seven other areas that could be considered for removal APD. A soon-to-be established task force will decide on the following areas: 
Crisis Intervention Team & Mental Health Response 

Park Patrol, Lake Patrol, & Airport Police 

Victim Services, Crisis Counselors 

Community Partnerships 
Officer Training 

Vehicle Licensing/Highway Enforcement 

Governance