Nearly 300 Baltimore PD patrol vehicles need to be replaced, but supply chain issues causing delays
The department is working to update its vehicles as part of the reforms under a federal consent decree
---
How have supply chain issues impacted your department? Email editor@police1.com to let us know.
By Jessica Anderson
Baltimore Sun
        
BALTIMORE, Md. — The Baltimore Police Department said it needs to replace nearly 300 patrol vehicles, but supply chain issues around the world are keeping it from getting some new cars on the road.
Due to shortages of computer parts and plastic components, the department is specifically facing delays in vehicle manufacturing and the availability of fittings needed for the docking stations for the patrol vehicle's computers, police spokeswoman Amanda Krotki said in an email last month.
It has developed a workaround for the docking stations that means 41 vehicles should have been "patrol-ready" by Tuesday, Krotki said. An additional 38 vehicles should be completed and delivered mid-spring, pending supply chain issues, she said.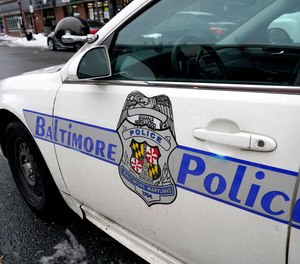 The department's fleet includes 2012 Chevy Caprices and Ford Interceptor sedan and utility vehicles from 2014 and 2018. The newest vehicles are 2021 Ford Interceptor Hybrid SUVs.
The department is working to update its vehicles as part of the reforms under the federal consent decree agreed to by the city after a U.S. Department of Justice investigation found a pattern of unconstitutional policing.
A recent report by the monitoring team that is helping the department implement reforms said the purchase of 80 new cars "is significant because among officers' chief complaints has been the poor condition of their cars, which, for patrol officers, effectively serve as their offices," the report said.
Baltimore officers ride in patrol cars alone instead of doubling up, unless they are part of a specialized unit.
"We still have a single officer car concept in Baltimore unless we have, at the moment, a shortage of vehicles, which we often do," Harrison said at a recent news conference.
©2022 Baltimore Sun.
McClatchy-Tribune News Service