'I missed my job': Olympic hurdler returns to police work after Tokyo Games
When she's not chasing Olympic glory, Mulern Jean works as a school resource officer in South Carolina
---
By Suzie Ziegler 
MOUNT PLEASANT, S.C. — A South Carolina police officer is back on the job after a brief trip to Tokyo – and the Olympic Village. Officer Mulern Jean, a now two-time Olympian, returned victorious this month after advancing to the semifinals in the 100-meter hurdles.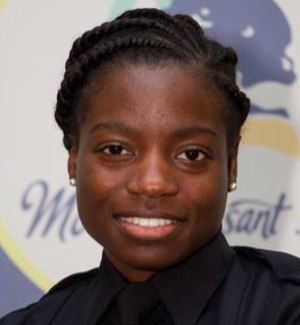 During a season filled with uncertainties, Jean says she's happy with her result.
"I was overcome by great joy and elation the moment I crossed the line," Jean told Police1. "I prayed for this moment and it was finally happening." 
In the qualifying round, Jean clocked her best time of the season, propelling her to the semifinals where she would take 7th in her heat. 
It's especially sweet given that – just a few months ago – Jean didn't know if her Olympic dream would happen at all. Aside from pandemic-related setbacks, Jean says she was battling a back injury throughout the season. 
"I was filled with a plethora of emotions after my [qualifying] race because at one point I was not even sure if I would be running at the Olympics," she said. "I couldn't be any happier."
Now, Jean is back stateside where she works as a school resource officer. The 28-year-old says she returned to work on Wednesday, a mere 10 days after competing.
"I missed being at my job," she said.
It's likely that the students at Laurel Hill Elementary missed her too. In October, the entire school turned out to wish Jean luck as she left for an Olympic training camp.
Jean says she plans to continue working as a police officer while also training for the 2022 Indoor World Championships. As for Paris 2024? Well, we'll have to wait and see. 
Watch below to see Jean compete in the semifinals at the Tokyo Olympics (she's in red).