Md. cop buys Christmas gifts for family that had money stolen
The officer was on a call when she learned the family would struggle to afford gifts for the holidays
---
By Suzie Ziegler 
ANNE ARUNDEL COUNTY, Md. — A Maryland police officer went above and beyond the call of duty this week by spreading Christmas cheer to a family in need. 
Officer Little was on a call and learned the family had had their Christmas money stolen, said Anne Arundel Police on Twitter.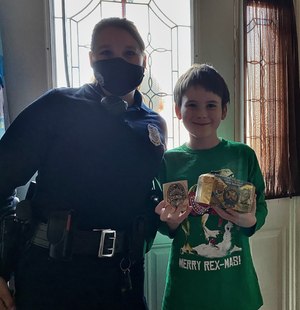 Little bought toys for a young boy, diapers for the baby and gift cards the family could use to buy food over the holidays.