The Leadership Beat: 'We have created a family culture within the department'
Chief Jonathan B. Flores details the incremental steps he has taken to implement transformative change in his agency
---
The following content is part of a new Police1 initiative – the Police Leader Playbook – aimed at helping new law enforcement leaders move beyond basic management and supervision skills and become inspirational leaders with integrity and passion. Through a handful of questions presented by Police1, veteran leaders reflect on their early days in leadership roles and offer advice, while newer leaders detail their experiences taking on a new position. Email editor@police1.com to offer your insights for the Police Leader Playbook.
Dr. Jonathan B. Flores serves as the assistant city manager and chief of police for the Alton Police Department in Texas, a mid-sized agency located approximately 14 miles north of the Mexico border. The agency has 30 sworn officers, 7 telecommunicators and 1 crime victim liaison serving a population of approximately 19,000. Connect with Chief Flores on LinkedIn and Twitter.
What put you on the path to becoming a chief? 
I was inspired to become a Chief of Police by Chief Victor Rodriguez from the McAllen Police Department. He was my first example of a Chief back in 2001 when I started my career as a dispatcher.
He arrived at work by 4:00 a.m. consistently and took the time to make his rounds greeting personnel who worked overnight. He was confident and decisive and did not waver even when met with opposition. He was innovative and progressive and brought a culture of accountability to the department.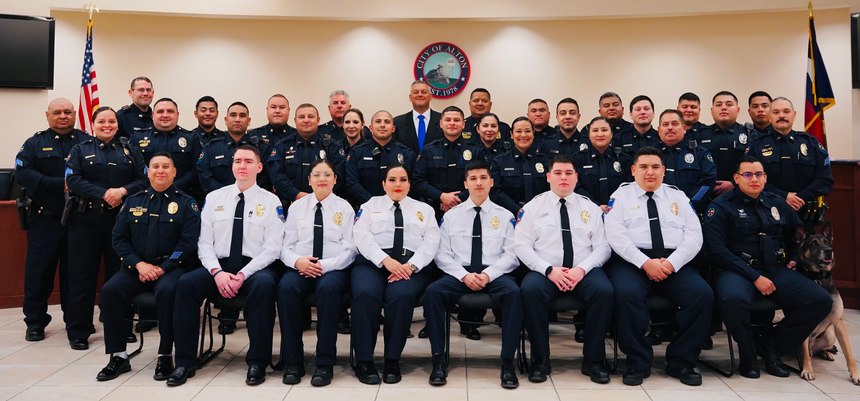 What did you want to accomplish, improve or make better as chief?
When I became chief in 2018, I entered a department that needed a complete transformation. My priority was to communicate my vision to the department and emphasize our core values and department motto under my leadership.
Next, I began to re-align the organization chart to meet the needs of my vision for the department and worked to identify the impact players who would help me propel the department to the next level. We created opportunities for short-term successes that were very low cost, such as re-branding the agency's patches, uniforms and unit decals. We implemented a bike patrol unit and social media platform and increased our agency's presence in the community.
Then we moved on to our medium-scale projects and increased our technological capabilities by purchasing a computer-aided dispatch system, tower cameras and speed trailers that serve as force multipliers for our agency. We also increased our staffing levels by two sworn personnel and compensation packages to include stipends and education pay.
Once this was established, we started focusing on cleaning up the evidence room, and ensuring that we complied through the lens of the Texas Police Chief's Association Best Practices Program. My long-term goal was to turn our department into a best practice agency under the Texas Police Chief's Association recognition program. We accomplished this within the first two years of the beginning of my tenure and became the first agency in our county to attain this status.
How are you creating an organizational culture people want to be a part of?
I wholeheartedly care about every individual who works for our department; I let all my staff members know this not just by expressing it verbally, but more importantly through my actions. I sit with every employee and ask them what their short and long-term goals are. Once I learn what that looks like I work with my command staff to develop these individuals and provide them with the tools they will need to accomplish said goals.
I have also created a leadership pathway program for individuals who aspire to be in supervisory roles in the future. We provide these individuals with leadership training, including a city-sponsored seven-week leadership program where they learn about leadership, followership, budgeting and finance.
I consider myself to be very intentional about my leadership, I come out on holidays and jump in a unit with members of our patrol staff and write them personalized thank you letters offering up words of encouragement throughout the year. We have created a family culture within the department.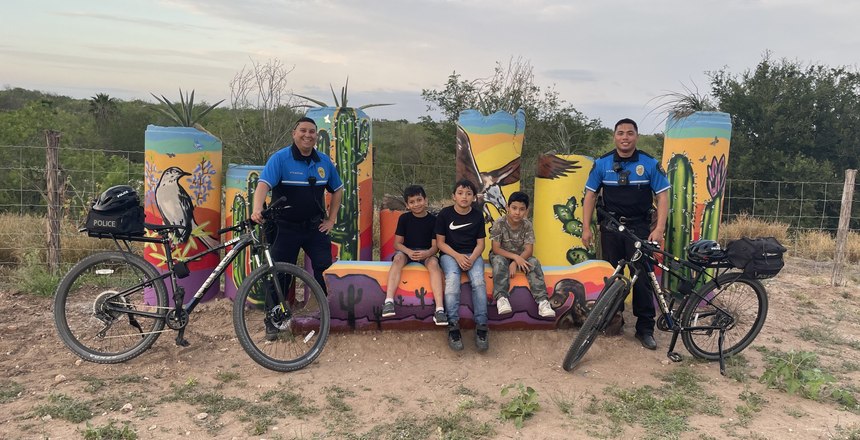 What's your process for making major decisions?
I have a very clear understanding of when decisions need to be made expeditiously, and when it is best to take a day or two to decide. Not everything is a crisis, so I have benefited from that understanding and mindset.
In regard to implementing policy, I like to conduct research and always look at things through a best-practice lens. I am not shy about trying new programs and initiatives, this is the only way to create progress. I enjoy trying new and innovative ideas.
When allocating resources or making a major purchase I create a project list with a priority schedule. As I make decisions, I review this list and decide which has the greatest impact and benefit for everyone involved.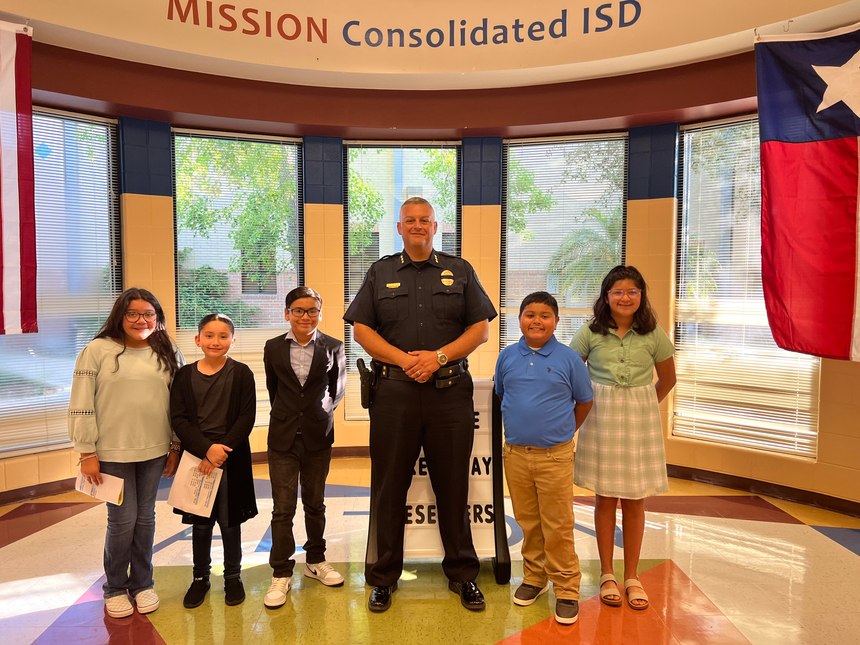 How do you show your personnel that you are leading with value-based behaviors?
Our core values are integrity, professionalism and community. First and foremost, the culture of our organization starts with me and my example. I understand that I must model both on and off-duty what I ask of those who serve with me.
We have created a safe work environment for our employees where they are free to make mistakes and learn from them. They know that there is accountability at all levels, however, honesty is always the best policy.
Furthermore, we have taken great strides to ensure that our employees know that we care about them and their overall health, through our health and wellness program, and our mental health offerings (Chaplain, Annual Mental Wellness Checkups, Peer Support Program).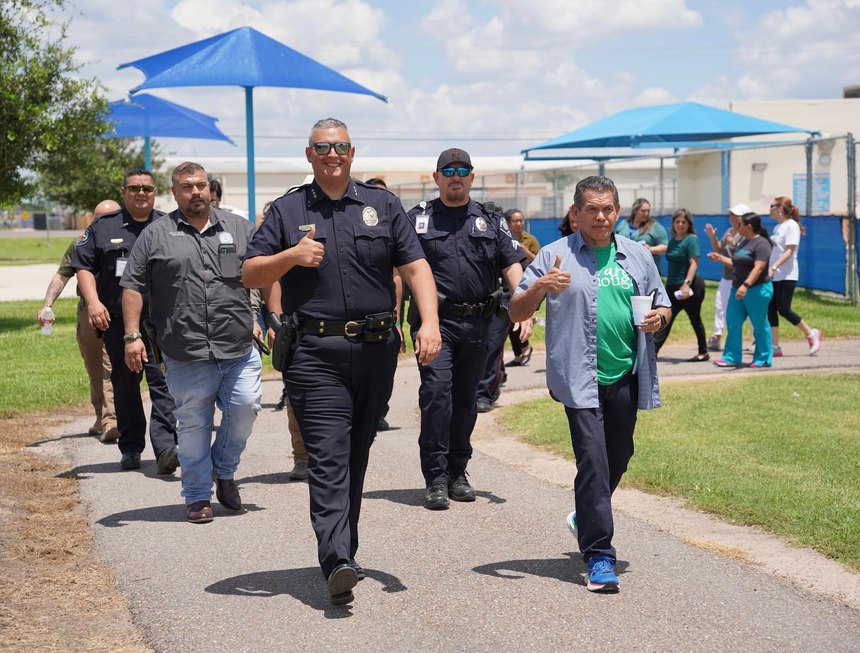 Leadership Lightning Round
What is a leadership book, podcast or seminar you've found invaluable?
"Trust-Based Leadership: Marine Corps Leadership Concepts for Today's Business Leaders" by Mike Ettore.
How do you organize your schedule and stay on schedule?
I utilize my calendar to its full potential and set multiple reminders.
If you knew the budget request would be approved, what's a big purchase you'd make for your department today?
I would invest in the technology and personnel required to implement a fusion center.
What is one way that leaders can show they care about their people?
Leaders must be present and actively listen to their employees.
At the end of the workday, how do you recharge?
My daily post-work routine is to go for a jog, and then visit with my seven-month-old granddaughter Layla.