Watch: N.C. police department recounts first year training officers in customer experience
Customer satisfaction scores increased from 43% to 84%, and body cameras tagged 1,600 positive interactions between LE and the community
---
By Anne Berleant
CHARLOTTE, N.C. — One year into a training program that focuses on positive interaction by LE with those they serve – whether with protection, traffic tickets or even handcuffs – the Charlotte-Mecklenberg Police Department recounted its efforts in the documentary "CMPD Serves: To Protect and Service One Year After Launch." 
It all started when Chief Johnny Jennings grabbed fast food at a Chik-Fil-A drive-through in 2020 and, impressed by its customer service, brought the concept back to his department.
"I was treated professionally. I felt like I was valued as a person," Jennings said.
Public Affairs Officer Sandy Vastole liked the concept and added a customer experience unit to its training requirements based on the best practices for customer experience used by companies like Starbucks, Ritz Carlton and Chik-Fil-A.
"Never once have we taught, how do you communicate with someone on the street so you can have a positive outcome," CMPD Major Dave Robinson said. "This was the first program in my entire career I'd seen that said, we want to take you and make you better."
"There were times I was skeptical on continuing because there was so much unwarranted push back from people who had no idea what the concept was," Chief Jennings added.
However, CMPD's customer satisfaction rating nearly doubled in the first year of CMPD Serves, and Vastole, Robinson and Jennings said the training also helps officers in their own lives.
A second component uses body cameras to capture positive interactions, de-escalation, community engagement and life-saving efforts, according to CMPD. More than 1,600 positive tags were created so far this year.
Officer Jeffrey Joseph is one of two certified customer experience officers at the CMPD. He's also a training officer with the department.
"When I heard about the program, I thought it was the craziest thing I ever heard," he said. "It was a roller coaster ride."
"There was nothing negative about the training," Joseph continued. "It was just how to be a good human being and treat people the way they would want to be treated, especially if you had to call 911 for help."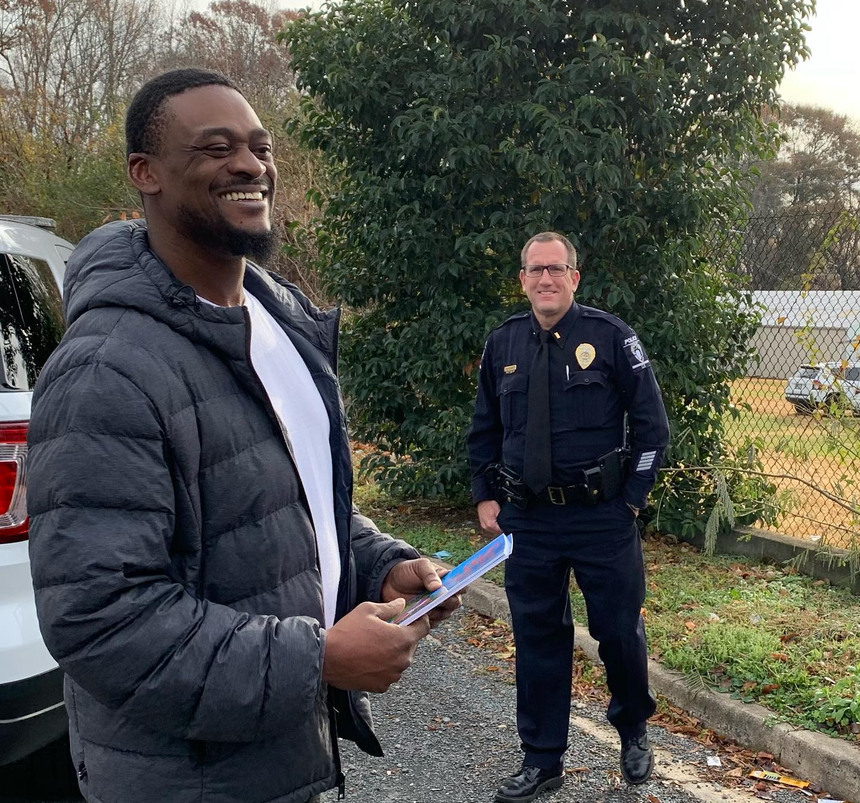 "We don't serve hamburgers, but what we do serve is the community," Jennings said. "What we do ask is for that mutual respect to see us in a different light."
The program was assisted by John R. DiJulius III of The DiJulius Group, who had helped develop customer service strategies used at Chik-Fil-A.
NEXT: Customer satisfaction: How Portland Police improved community trust with a follow-up

Request product info from top Police Body Cameras companies
Thank You!