PRESS RELEASE
Come see the new Tactical Bomb Tech Kit at SHOT Show this week in Las Vegas!
---
Tactical Bomb Tech Kit
The Tactical Bomb Tech kit was built by Bomb Technicians who have extensive experience working with Tactical Units. Each tool included in the kit was hand selected to provide you with the most essential products to complete your mission. The slim profile backpack includes some of our most popular tools including the WASPP, 1st Line EOD Kit with IAP, and RIP Kit.
The modularity of the kit and clear custom pouches allow you to quickly choose what tools you need for your mission. External pouches provide space to store an XRS-150 and nano x-ray panel. See the complete list of tools included here.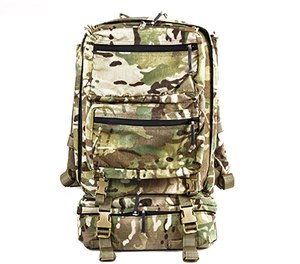 See the Tactical Bomb Tech Kit at SHOT Show!
SHOT Show 2017!
The Tactical Electronics booth #7311, is located in the Marco Polo Ballroom of the Sands Convention Center. Stop by to see the latest in Tactical Technology and EOD tools. We will have our new Tactical Bomb Tech Kit on display, as well as our full line of EOD Tool Kits.
Read: How to make the most of your time at SHOT Show
New Year New Training Program!
Tactical Electronics provides high level electronics training to military and law enforcement agencies worldwide. We are happy to custom tailor a training program to meet your mission needs and requirements.
Contact Us today to speak with one of our training instructors and build your program.
About Tactical Electronics
Tactical Electronics has been a reliable resource in providing law enforcement agencies and trend-setting military groups with the technology and training needed to excel in real-world challenges.

Request more info from Tactical Electronics
Thank You!