The missing piece: Cross-jurisdictional intelligence sharing is here
RMS interoperability removes geographic barriers to connect investigators to crime data and more
---
Content provided by CentralSquare Technologies
Criminals typically leave behind a trail of evidence wherever they commit a crime. Without shared data, investigative resources are often limited or delayed, and professional criminals know this.  
THE PROBLEM: Crimes of Opportunity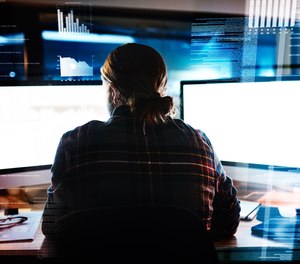 Usually when someone thinks of crimes of opportunity, they think lights were off, family was away, a car was left unlocked. While that is true, it can be made worse by a lack of coordination and information sharing between jurisdictions.
Career criminals will move from region to region to commit similar types of crimes, whether it be car thefts, home burglaries or something more serious. To the local agency, these "one-off" crimes may seem isolated.
The perpetrator relies on the fact that local agencies cannot easily share crime data details with each other because their record management systems (RMS) are not designed for interoperability. An agency's RMS and computer aided dispatch (CAD) data is usually proprietary and not readily shared in the federal data-sharing systems. Moreover, the data in those federal data-sharing systems can be months or even years old.
THE SOLUTION:  Connected Crime Network 
Imagine what would happen if local agencies had a "social media" network that connected investigators with data about similar crimes. An interoperable RMS helps eliminate the crimes of opportunity by connecting investigators to the crime data and allows them to:
Easily search and sort through data from multiple linked systems

Identify trends
See how people are moving
Detect how related criminal activity is being dispersed across regions, and
Receive proactive information regarding developing crime patterns and suspicious activity.
With real-time data sharing, public safety agencies can prevent future victimization far more effectively than those who do not.
THE OPPORTUNITY: Predictive Investigations
With an active data sharing network that extends beyond the local jurisdiction, law enforcement will have a superior investigative picture. Investigators with hard-to-crack cases or cases going cold would search across multiple local systems for trends or identifying features, such as someone with specific tattoos or a specific MO.
For example, career criminals that "work" across jurisdictions often repeat their tactics because they have worked before. They might use the same alias, vehicle and weapon or have an identifying tattoo. If a patrol officer stops a vehicle, they could do a quick search of not just their agency's RMS, but any participating RMS locally or nationally to see if that same vehicle was involved in incidents in other jurisdictions.
With RMS interoperability, the officer can now see that the same person has committed the same crime 15 miles away in a nearby county or 1,500 miles away in a different state.
RMS interoperability already exists at the federal level. Agencies can conduct a National Crime Information Center (NCIC) search to query the federal database. But many smaller crimes and local warrants do not get reported – some don't even make it to the state level and the data is only available to the local agency. It is this additional data that could be the missing piece for a crime investigator.
By connecting data-sharing systems and bringing in artificial intelligence and machine learning to analyze, investigators can catch the criminals more efficiently. By making RMS interoperability a reality across the country, investigators have better insight to quickly piece together the puzzle, close more cases and stop future victimization at the source.
Solving the Puzzle: Interoperable RMS  
Public sector technology companies like CentralSquare are working to link together agencies so crime investigators can see if similar crimes are happening across counties, cities and states. CentralSquare runs analytics and machine-learning algorithms on this vast and propriety database to provide real-time notifications to crime investigators and law enforcement, native in the applications they already use, such as CAD, RMS and mobile applications. Sometimes saving a few seconds could be a matter of life or death.

Request information from CentralSquare Technologies
Thank You!