Should you pursue a master's degree?
Graduate education can provide an additional set of tools to help you move forward in your career or utilize in your daily work
---
It's no secret that today's cops face challenges that they never have before. As noted in a recent Police1 article, Hon. Associate Justice William W. Bedsworth, Fourth District Court of Appeal, discussed the staggering body of knowledge modern police officer must have:
"It requires literally more daily reeducation than a doctor or lawyer ever needs to do his or her job, and when a peace officer applies that reeducation, he or she has to be a psychologist, a pharmacologist, a teacher, a counselor, a lawyer, an EMT and a bad-ass superhero, probably all during one shift."
While there is no replacement for real-word experience and gut instinct, graduate education can provide an additional set of tools to utilize in your daily work or to move forward in your career. These programs also offer some unique advantages for those in law enforcement, as well as a direct impact on career prospects and salaries.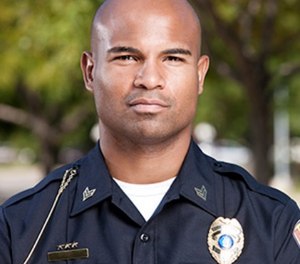 For example, although officers can often retire after 20 years, it can be hard to leave a job you love. Pursuing advanced education can better prepare you to advance or move into other meaningful roles if you're not ready to retire.
What Kind of Graduate Program is Best for Cops?
Once you decide advanced education is the right path for you, the next step is to figure out which type of program is best suited for your goals. There are a couple common paths for law enforcement professionals: specialized graduate certificates and criminal justice master's degrees.
Criminal Justice Master's Degrees
A criminal justice master's degree is best suited for law enforcement professionals who want the most mobility in their careers. Because the core coursework of most programs is broad enough to cover many different elements of the criminal justice system, police officers with an M.S. in Criminal Justice can develop a range of skills that are applicable both on the force and into retirement.
One of the biggest considerations to make for a master's program is whether it has concentrations that fit your specific area of interest. For example, those interested in management roles should look toward degrees that offer courses in human resources and administration alongside traditional criminal justice education. The concentrations in these programs equip you with more advanced knowledge to follow passions in specific areas.
Graduate Certificates
Graduate certificates offer additional, specialized knowledge that can augment law enforcement experience. A graduate certificate could be a good fit if you have a short-term career goal that you're certain about pursuing. For example, officers who are interested in more specialized roles helping children can consider a graduate certificate in child advocacy.
Top Three Benefits for Cops with a Master's Degree
The benefits offered by a master's program will depend on your own goals. However, there are also some indirect benefits to consider, especially for the long-term future of your career.
1. Advancing Your Career
According to a 2017 report from the Fullerton Center for Public Policy, while most law enforcement organizations don't require you to have a college degree to be hired as a police officer, the value of advanced education increases dramatically for being promoted, particularly at the rank of lieutenant or higher.
Mobility is another significant benefit. Cops have a wealth of practical experience that specialized knowledge can push even further. For example, criminal justice management programs prepare students for leadership roles in numerous settings, and can give your career a boost, whether you're interested in management within your organization or want to pursue leadership in other settings, such as corrections, federal government or within non-profit organizations.
2. Keeping up with Policy and Technology Changes
As Justice Bedsworth noted, the amount of knowledge cops need to know expands every day. Even when you consider just one area of expertise, what you need to know can change quickly and dramatically. Earning a criminal justice master's degree can help you stay current with technological trends, changes in regional policies and better prepare you for complex issues that affect the communities you serve.
Cybercrime, for example, was identified as one of the critical issues affecting the nature of crime in a 2014 Police Executive Research Forum report. You may never need to be a programmer in your job, but gaining an understanding of the way cybercriminals think and operate can prepare you to help their victims.
3. Futureproofing your Career
Although no one can predict the future, the ability to adapt is essential to any profession. Earning a master's degree can help you protect your career from changes in hiring or the marketability of specific skills over others. It can also be highly valuable as you plan for what's next following your work in law enforcement — if you decide you want work that demands less time away from family, for example, a criminal justice master's degree can help you pursue a role that still lets you serve the community without taking away as much time with loved ones.
Regardless of where your career takes you, the most important step you can take for advancing it is considering how the different available options align with your short- and long-term goals. The best option will provide practical benefits you can start using immediately in your career while still preparing you for the future.

Request information from University of Wisconsin-Platteville c/o All Campus
Thank You!