How to buy a digital SLR for police investigations
Only about a half dozen DSLR manufacturers make a camera suitable for police investigations
---
Article updated on October 6, 2017.
Looking for a digital camera for police investigations is not as complicated as it sounds. There are really only three features to look for in a digital camera for law enforcement use: durability, flexibility and scalability.
Every agency should know that the bulk of the photos that officers can use can be done with a cell phone camera. Most pictures that officers need in the field are things like a field ID of a suspect, property damage and minor collisions. The best investment for the agency is to have body cameras and a written procedure for capturing still photos.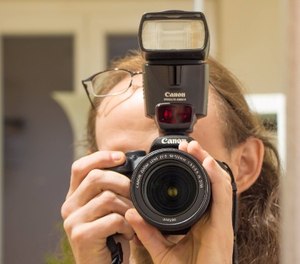 For all other evidence, an agency should purchase the best photographic equipment available.
What's the difference between high end point-and-shoot cameras and pro-grade DSLRs? The one thing investigators need is a camera that can take quality photos in low light. Look for cameras capable of shooting ISOs higher than 6400. Many can go higher and still capture a usable image. Coupled with good glass, a good camera will provide prosecutable night surveillance. 
There only about a half dozen DSLR manufacturers that make a camera suitable for police investigations – not all have meet the durability and flexibility requirement. This is important to know because once an agency selects a brand, they have basically selected the entire line of components that accompany that brand. That is, if the camera purchase is Brand A, only Brand A lenses and accessories will fit it.
Durability
Professional grade cameras use magnesium alloy bodies or subframes and boast weatherproof seals that keep out dust and moisture. Look for sturdy hinges and seals on access ports. All knobs should feel solid and engage without play. 
When it comes to monitors, bigger is better, but they should be recessed in the body. Standing on its back, the viewfinder, monitor and buttons should not touch a flat surface.
Flexibility
All professional DSLRs have fully manual settings and a wide range of ISOs, which are necessary for long exposures using special lighting and chemicals. Most have video capabilities and high burst rate (more than 15 frames per second) photography. While these features are not necessary for a law enforcement camera, they can aid in their purchase. For example, many public safety grants include a component that requires video documentation or creation of a public information video. 
Look for cameras with rotating or vari-angle monitors. They sit flat against the camera body, but articulate to shoot photos at challenging angles. The first floor-level homicide you do, you will be thankful the camera has this feature. 
The latest innovation is a DSLR that uses a "two-way" mirror that does not flip up when the image is captured. It just stays in place. For long exposures or delicate tripod work, this is a bonus. The type of autofocus that accompanies this system is more accurate, but often slower than the phase detection system used in flip up mirror systems. It reduces the number of moving parts and it eliminates vibration during sensitive exposures. 
In the Federal Rules of Evidence, Article X, Rule 1002, photographs must be be presented in their original form. For digital evidence, this means the photos from a camera have to be unprocessed. Most pro cameras produce RAW images, but the output varies from name brand to name brand. In order to read a RAW image, it takes software to process it. RAW files require plenty of storage. Look for SDXC or dual SD card capability. 
Scalability
Megapixels are not as important as image quality. If you are choosing between megapixels and image clarity, you should pick clarity every time.
Cameras use standard mounts within their own brand to make their packages flexible. The more robust the lens mount, the better the system. 
Finally, it comes down to handling. Of the different brands of professional duty cameras, each has a program selector that one works from one dial, and a command dial that one works from another. The command dial switches exposure compensation, zooming and accesses composition settings. If one is familiar with one system, it is hard to switch brands.

Request product info from top Crime Scene Investigation companies
Thank You!