PRESS RELEASE
Tasmanian Tiger® Among 2,000 Exhibitors at the 2023 SHOT Show®
---
  Tasmanian Tiger® will be displaying its new tactical nylon products for 2023 at Booth 20221 at the 2023           SHOT Show® at The Venetian Expo and Caesars Forum in Las, Vegas, Nevada, Jan. 17 – 20, 2023.
Knoxville, Tenn., — Tasmanian Tiger®, a tactical nylon line of products distributed exclusively for the US market by Proforce Equipment, Inc., will be joining an incredible list of more than 2,000 exhibits at the 2023 SHOT Show®, to be held Jan. 17 – 20, 2023 at The Venetian Expo and Caesars Forum in Las Vegas, Nevada, to make this year's show a BIG DEAL. Tasmanian Tiger will be exhibiting its new tactical nylon product lineup for 2023 at Booth 20221.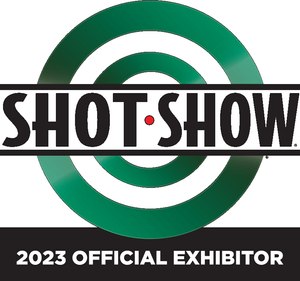 The SHOT Show is the world's most comprehensive trade show for professionals involved with the shooting sports, hunting, outdoor, law enforcement, and armed forces industries. This year's show in both The Venetian Expo and Caesars Forum will offer unique opportunities for attendees to experience the best in firearms, ammunition, law enforcement, cutlery, outdoor apparel, optics, and other related products and services first-hand.
"Exhibiting at the SHOT Show is a big deal for our business. So many of our customers and contacts attend the show, and so many potential new customers will be there as well. With all the opportunities, we plan on making lots of great connections that can be beneficial for everyone involved," said Richard Lewis, President and CEO of Proforce Equipment, Inc.
Tasmanian Tiger will be displaying several new tactical nylon products for 2023, including the recently announced TT Base Pack 52. Built upon the V2 Plus Carrying System, the new TT Base Pack 52 is a robust mission pack that can be individually configured from a volume of 52 liters up to 65 liters by adjusting the removable lid. Other new products on display at Booth 20221 will include the new TT Plate Carrier LP MKII, TT Medic Transporter, TT Small Combi Rig, and TT Multipurpose Equipment Insert. The new catalog for 2023 will also be available at the booth.
Lewis says attendees will be able to meet face-to-face with team members and discuss opportunities to enhance inventory that will drive the next selling season.
The SHOT Show is owned by NSSF, the firearm industry trade association, and is restricted to the shooting, hunting, and outdoor trade professionals and commercial buyers and sellers of military, law enforcement, and tactical products and services ONLY. The SHOT Show is not open to the general consuming public (e.g., private visitors, hunters, sport shooters, members of hunting and sports shooting clubs, etc.). Proof of professional affiliation is required.
Click to see the 2023 Tasmanian Tiger New Items digital catalog here or the Vol. 3 Product digital catalog here. Find a local dealer here for any of the exciting Tasmanian Tiger products.
Stay in the conversation by following us on Facebook, Twitter, and Instagram. All sales inquiries can be directed to tt@tasmaniantigerusa.com. 
About Tasmanian Tiger®:
Tasmanian Tiger®, a division of Tatonka GmbH, is an international brand founded in 1999 to provide user-design-driven nylon products to elite warfighters and law enforcement in Europe and Asia. From prototype to production, all products are manufactured in the company's own facilities, thus ensuring a consistently high level of quality throughout the production processes. All products are quality checked before leaving the facility and checked regularly by independent international test centers.
USA: www.tasmaniantigerusa.com  Worldwide: https://www.tasmaniantiger.info/en/.