After a tumultuous 2020, how tech can help LE with the challenges ahead
Tech-facilitated improvements in coordination, collaboration and communication enable officers to deliver a more effective and safer response
---
By Todd Miller
The impact of 2020 was felt across the globe, by every individual, in every industry, across every country. However, no profession was impacted by the events of last year in quite the same way as American law enforcement.
Between the COVID-19 pandemic, civil unrest and responding to "standard" emergencies on a daily basis, law enforcement has been forced to take on more responsibility while addressing evolving public needs and ways of communicating and responding within communities across the country.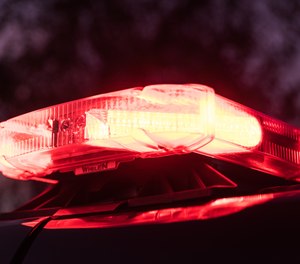 While a challenging year, 2020 brought with it the opportunity to rethink approaches to many pressing issues. Like other professions, public safety and law enforcement can learn from the events of 2020 and re-evaluate operations, communications and interactions with each other and the public going forward to create a more connected and safer community for everyone.
Here are a few changes that will take place in 2021 that will help law enforcement respond to ongoing challenges.
More informed first response
One of the biggest conversations of 2020 revolved around law enforcement response to mental health crises in the community. Important questions have been raised to ensure that first responders who arrive on scene have the context and training needed to deliver the appropriate response.
Having critical background information – such as if the subject is an autistic person or has a mental health condition that may impact their reaction to responders – can lead to a response that results in successful outcomes for all involved.
Innovative communities in Suffolk County, Chicago and Seattle are leveraging technology to allow residents to create safety profiles that allow the public to opt in and share personal information – such as medical history – in case of an emergency. Through innovation and rethinking public safety response, these communities and law enforcement have more real-time context and information about the situation they are walking into and how they should best approach a person in crisis.
No matter who ultimately ends up responding to these types of incidents – be it police, mental health professionals, EMTs or a combination – this critical information can help any first responder provide a well-informed, appropriate response that keeps everyone involved as safe as possible.
Collaborating with key stakeholders
Police are typically first on the scene in an emergency, but in many cases other departments or agencies need to get involved quickly – whether that's emergency management, fire or, as we have seen with COVID-19, public health. These different entities need to be on the same page when it comes to coordinating the best and fastest response possible.
Emergencies unravel quickly and can be chaotic – especially when multiple players or stakeholders are involved, so the ability to know the role every department plays in a response can save time and lead to better outcomes. By using technology to collaborate, share data and communicate effectively and in a streamlined manner, departments can better manage major crises, like the pandemic, but also be ready for daily emergencies that are shorter in duration, such as fires, medical incidents or acts of violence.
The right technology not only coordinates incident response with task management, activity status, reminders and reference resources, but also dramatically accelerates the response, allowing for those involved to return to safety quicker.
Solutions that allow law enforcement to better coordinate incident response, share real-time data and communications among multiple responder teams or departments, ensure compliance with task lists and protocols, and record all actions taken for audits and reporting will become critical to our emergency responses.
This allows law enforcement and other emergency personnel to do their jobs to their greatest ability, knowing that there is one source of data that can guide actions, support on-the-fly changes and escalate past due tasks to the appropriate personnel.
Targeting communications to residents
Public safety and law enforcement are often leading the charge when it comes to communicating to residents about new protocols and guidelines around COVID-19. This can be especially challenging when living in a large city or town where some areas are more affected by the coronavirus than others. Communication to residents must be customized based on their unique population and experience with the spread of the virus.
However, despite the need to communicate and inform the public, many are getting weary of notifications and reminders about the pandemic. Up against this challenge in particular, public safety will need to get creative in how they communicate with their residents in 2021, taking both geography and channel – like phone calls, emails, apps, and text alerts – into consideration.
As public safety and law enforcement consider their go-forward strategy, officials should consider the modes and tone of various communications. For example, reminders for mask wearing, social distancing and the like could be kept to social media channels or digital signage around town while direct communications, like calls and text messages, should carry some weight of urgency and be used only for the most important information. Otherwise, residents may begin to tune out mass notifications – a potential risk to a community's public safety.
Like many others, I'm excited to turn the page on 2020 and look forward to seeing how our communities become stronger from lessons learned. Public safety and law enforcement have always been resilient, despite the many challenges they have faced over the years. By learning from events of 2020, law enforcement can prepare for future emergencies and focus on what matters most: protecting their communities. And while 2021 may ultimately be as unpredictable as 2020, it is certain that law enforcement will be ready to adapt and serve.
NEXT: Technology procurement: Why community buy-in is key
---
About the author
Todd Miller is the SVP of Strategic Programs at Rave Mobile Safety. Prior to joining Rave, Todd managed the self-service consulting practice at Oracle where he was responsible for the delivery of customized software solutions for clients in North America, supporting millions of users. At Oracle he was awarded recognition as a member of Oracle's top 10% in consulting. Todd's previous experience includes leading consulting teams for Siebel and eDOCS in North America, Europe and Australia.