SHOT Show 2019: A second look at the Sig Sauer P365 pistol
One of the most interesting aspects of the P365 is the way it shoots – a gun this size shouldn't handle this well
---
Readers of this column may remember that industry giant Sig Sauer launched the P365 pistol at last year's Shooting, Hunting, and Outdoor Trades (SHOT) Show. The tiny pistol made a big splash, and was one of the most eagerly received products to come out of SHOT Show 2018. I got a chance to handle it then, but didn't actually get a chance to shoot it until this past week at the 2019 Sig Sauer Media Day.
It was worth the wait.
What's the big deal?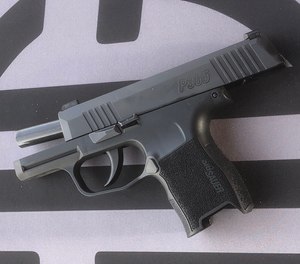 Those who follow the market know that the P365's most notable feature is its ability to stuff 10 rounds of 9mm in a size and weight format that would generally dictate something like a 6-7 round magazine.
There aren't any accepted standards in the industry for classifying the various sizes of guns, but it's clear from the start that the P365 sits on the smaller end of the scale. SIG calls the P365 a "micro-compact," which is a fair description, but one that conjures an image in my brain of a pistol that's been shrunk past the point of diminishing returns. You know the type – the gun that's small enough to be camouflaged in a pack of cigarettes, and technically counts as a gun, but doesn't give you much capability beyond arm's length.
That's not a good description of the P365. The P365 is small and flat, but doesn't force you to take a one-finger grip or make the kinds of concessions that generally restrict a gun's envelope to a phone booth fight. The P365 is a subcompact along the lines of the competing S&W Shield or Glock 43, but manages to best them in overall dimensions while carrying a bigger payload – up to 4 rounds, with its flush-fitting magazine (or more with the extended 12-round magazines from SIG).
Not just about size
That's important, and an impressive accomplishment that shouldn't be ignored, but I think the more interesting aspect of the P365 is the way it shoots. Simply put, a gun this size shouldn't handle this well.
The P365 magazine starts as a near-double column at its base, and quickly tapers to a single column tube. The grip frame of the P365 follows this same profile, with the base of the frame starting out about an inch wide, and tapering at the neck, under the slide, with well-planned recesses on the sides giving way to the trigger and magazine button.
The combination produces an unexpected result when firing the gun. In most guns of this size, the narrow grip tends to squirm in my grasp under recoil, but the P365 doesn't. It's possible that the low bore axis (accomplished by putting the trigger return spring on its side, so that it acts in a plane that's parallel to the ground, instead of perpendicular to it), the trigger guard undercut, and the well-designed beavertail play a part in this, but I think the profile of the grip is the key to making this little gun behave like one several times the size.
You wouldn't want to shoot most guns in this size and weight class for an extended session, but you could do it and still enjoy it with the P365. The XRAY3 sights provide an excellent picture that won't make your eyes strain to pick them up. The trigger is just plain excellent – light, smooth and short, with a positive reset – and the gun shoots flat and doesn't jump around under recoil. You could honestly be deceived into thinking you were shooting a duty pistol with a great trigger. In fact, SIG's Pistol Product Manager – champion shooter Phil Strader – raced the gun against competitors with full-size guns at the national matches, and wasn't disappointed in the results.
One thing that pleased me was the absence of premature slide-locking with this pistol. On some smaller guns (or even on some duty-sized ones), the slide lock lever can be accidentally tripped under recoil when a thumb brushes against it, which can cause an unexpected stoppage. I didn't experience this with the P365, despite the combination of large hands on a small gun. I suspect the designers spent a lot of energy on determining the right spot for the slide lock on the P365.
Cop-friendly options
New for 2019, SIG is offering a model of the P365 outfitted with an ambidextrous manual thumb safety. This additional feature is a valuable option for a backup gun that might be carried in a soft-sided holster located in a pocket, on an ankle, or on your armor. The short travel and light weight of the P365's trigger make it easy to shoot, but those qualities also increase the risk of an unintended discharge when the gun is not carried in a hard-sided holster. The new manual safety model will enhance the safe carriage of the P365, and is worthy of a cop's consideration, depending on the planned carry mode.
Officers might also consider the new SIG FOXTROT365 tactical light and LIMA365 Red laser sight attachments for the P365, which secure to the pistol via its equipment rail. These accessories are activated by normal firing grip pressure via a switch on the front strap, under the trigger guard. Just grasp the pistol, and your laser or tactical light are automatically illuminated without fumbling for a separate switch.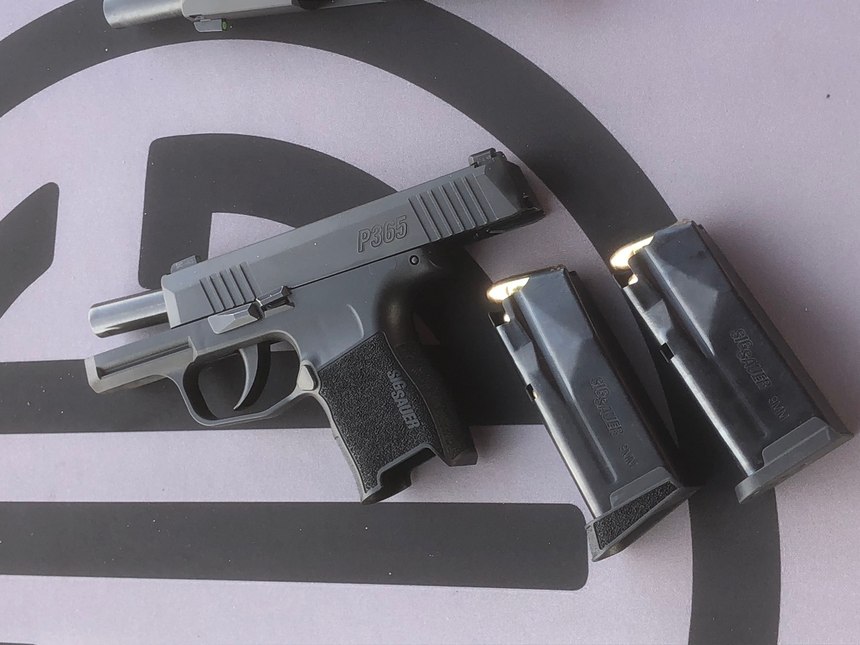 Don't believe everything you read
It's important to note that the maiden voyage of the P365 was a little rough at first. SIG made changes in design, production methods and quality controls to tackle and fix the issues, but the internet can take on a life of its own and sometimes outdated information never gets replaced with new information. Additionally, some minor things – like an unfounded concern over primer drag resulting in decreased striker life – can be exaggerated and cause unnecessary worry.
Sadly, some of these things have put a bit of a dark cloud over the P365 in corners of the internet that don't get a lot of light.
Did the first P365 pistols have some issues with springs and things? Yes, they did, but SIG acted quickly to correct these problems and has upgraded the pistol over the last year in response to customer feedback.
Does the P365 exhibit primer drag? Yes, it does, just like so many other semiauto pistols. The P365 unlocks early during the recoil process, and sometimes the tip of the striker will drag on the primer and cause a mark, but the hardened steel striker is much tougher than the primer or the brass cartridge head, and there's no evidence to indicate that the P365 striker is negatively affected by this. To put things in perspective, SIG reports that returns for broken strikers peaked at a mere .08 percent (.0008) of the total P365 output early on, and the number has continued to steadily decline as production numbers have climbed. This was never a significant concern, despite what the internet hype would have you believe, and things have only improved since the false alarm was sounded. In the end, concerns about primer drag and P365 striker life have been much ado about nothing.
It's disappointing when we encounter teething problems with a new design, but I've seen it happen with every make and model over the years – from revolvers to autos, big names to small. It even happens with cars, smartphones and airplanes.
Yes, airplanes.
I've known and worked with Phil Strader for a while – well before he was hired by SIG – and he has always been honest with me. Phil tells me that today's P365 is a debugged and reliable platform, and I have no reason to doubt him. SIG has been hard at work and is producing the most durable and reliable P365 to date, so don't let the "errornet" turn you off about this great little gun.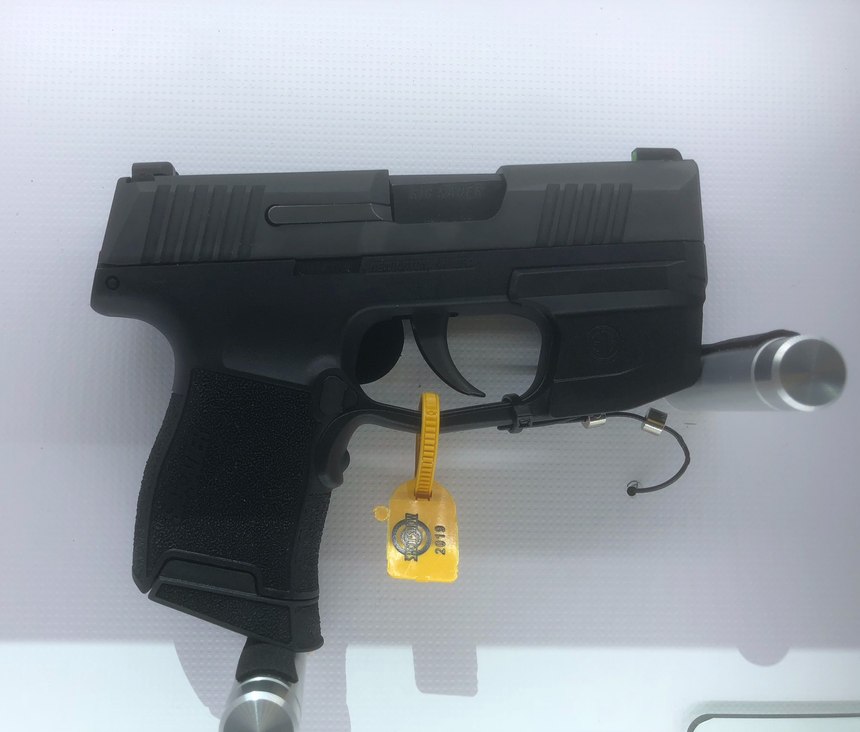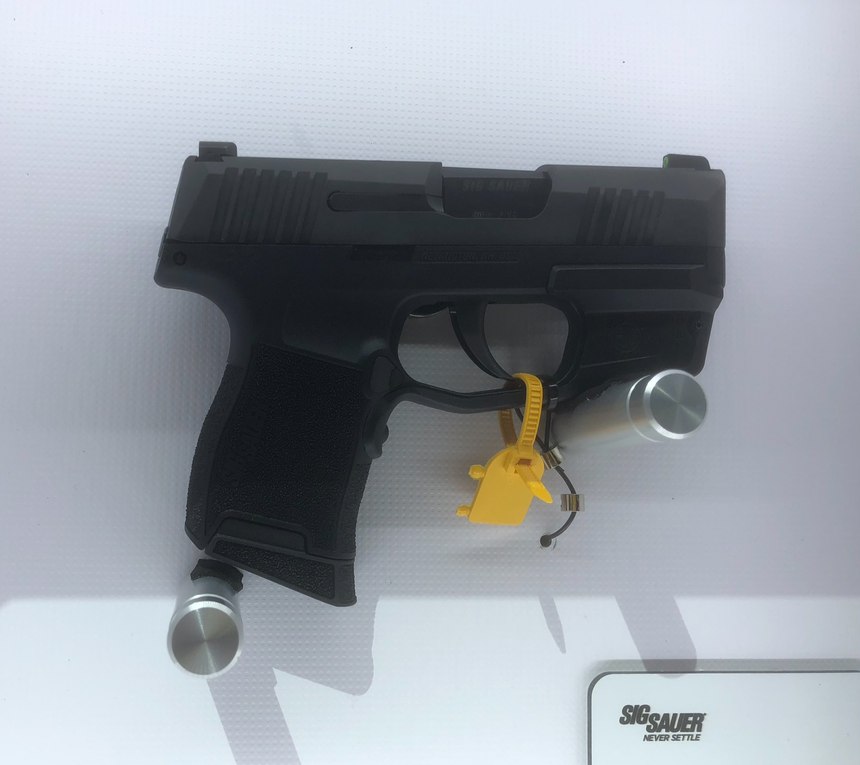 Lots to like here
If you're looking for a capable and compact autopistol in a fighting caliber, I encourage you to pick up this gun and feel how great it feels in your hand. Shoot it and see how tame it is with duty ammunition, how easy it is to hit with, and how reliable it is with quality, brass-cased ammo like the P365 FMJ and P365 JHP loads that SIG tailored especially for this gun.
I think you'll be as impressed as I was with the gun, and will quickly recognize it's an excellent option for backup or off-duty use.
Be safe out there.

Request product info from top Police Firearms companies
Thank You!