Instruction is leadership: A review of Andy Stanford's Surefire Master Coach program
I've been to short, high-information classes, but none more efficient than this one
---
I was recently invited to attend a beta class, Surefire Master Coach, taught by the legendary Andy Stanford.  The class was held at the excellent Five-Oh Range in Tuttle, Oklahoma and sponsored by CCW Safe and the Firearms Trainers Association. The course was slated for eight hours and finished almost exactly on time in spite of a possible, impending tornado bearing down upon us. I've been to short, high-information classes, but none more efficient than this one.
"To take the demographic of barely trainable to self-motivated." That's how Andy Stanford describes the Surefire Master Coach Program. I won't give away too many secrets but this mission is accomplished by building the pathway to self-motivation through knowledge and neuroscience. 
The class was in the beta stage when I was invited to participate. For those unfamiliar with the term, a beta class is one in which the training concepts are under construction. Generally, the development of these classes goes as follows: Instructors of various experiences and backgrounds are asked to audit the class and give brutally honest critiques for a substantially reduced fee. They have the privilege of being the first to experience the class and being a part of its development. These classes are only taught by top-shelf instructors who not only do not fear criticism but actually embrace it for the benefit of their future students. That element of courage is missing with many "instructors" these days.   
Andy Stanford 
Andy Stanford is not thusly afflicted. For those unfamiliar, Andy is an accomplished author, instructor and opera singer. He entertained us a few times briefly with that talent. Mr. Stanford came to fame in the 1990s after winning one of the National Tactical Invitation events. He went on to write "Surgical Speed Shooting," which is considered one of the most innovative of its time and is often referenced today by knowledgeable instructors.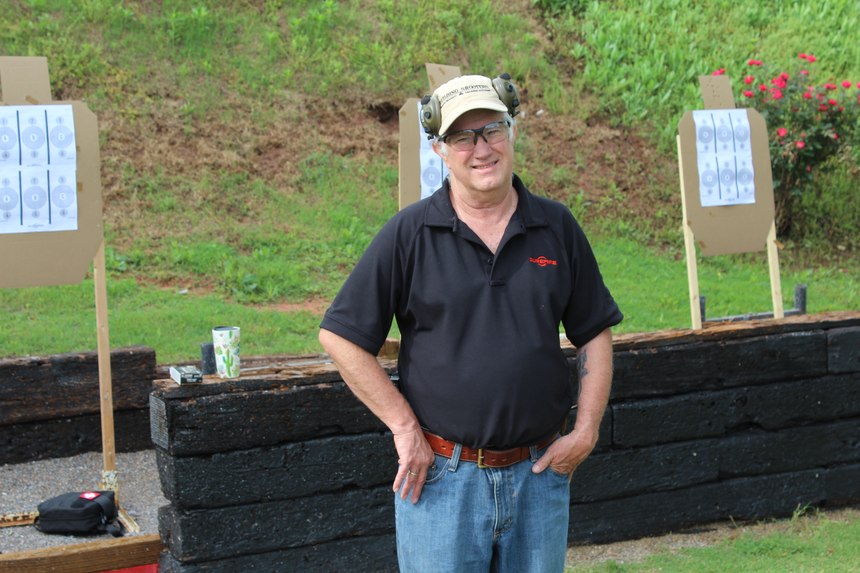 Drills and evaluations  
We shot many drills and evaluations I was familiar with and a few I was not. A few of them were: 
All iterations of the Buddy Drill 

The Bill Drill 

Cadence drills 

The Hackathorn Evaluation 

Awerbuck's Angle 
Surefire Evaluation 

Ball and Dummy 

ABC Drill 

Larry Mudgett Trigger Drills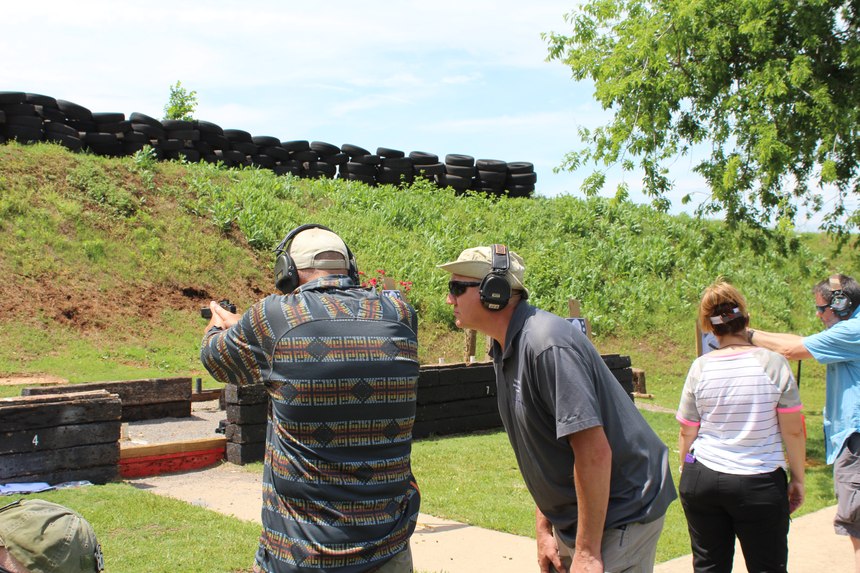 All drills were presented to us in the classroom in handouts. We also received laminated Surefire targets and permission to copy them for our own practice and training classes. We received instruction on how to properly use these drills to help our students improve. All of the drills were presented in a way to accomplish the mission of becoming a self-motivated student.
We were required to not only shoot these drills successfully but learn to teach them to our fellow students and evaluate their progress. 
The next step is to diagnose any issues, understand how to fix them and be able to effectively articulate those fixes in three sentences or less. I pride myself on those skills, but I learned quite a bit I didn't know in this class.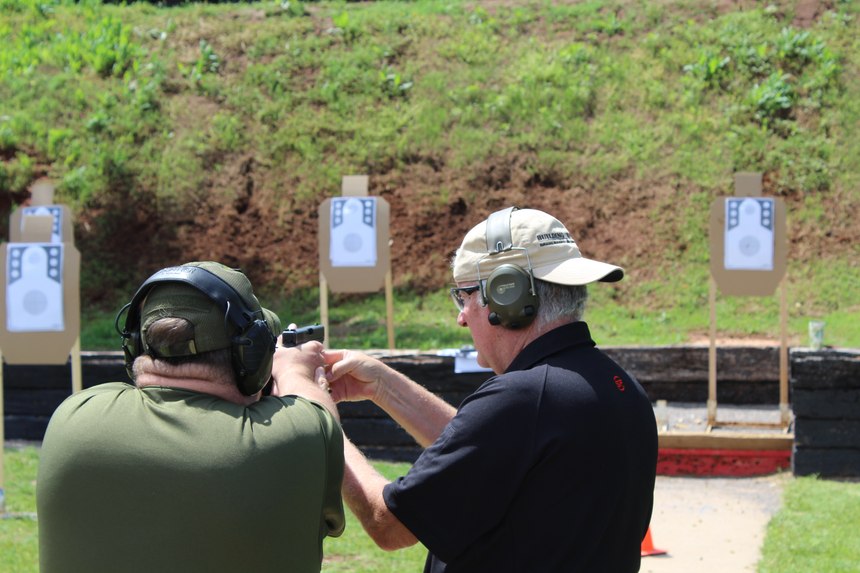 The why 
So many instructors fail to explain or even understand why we shoot certain drills and what they accomplish. There's a concept in leadership called "buy-in." If the subordinate doesn't understand a particular policy, for example, they are not likely to fully commit to it. Instruction is leadership. The student must understand the whys of a particular drill or technique to fully engage in it.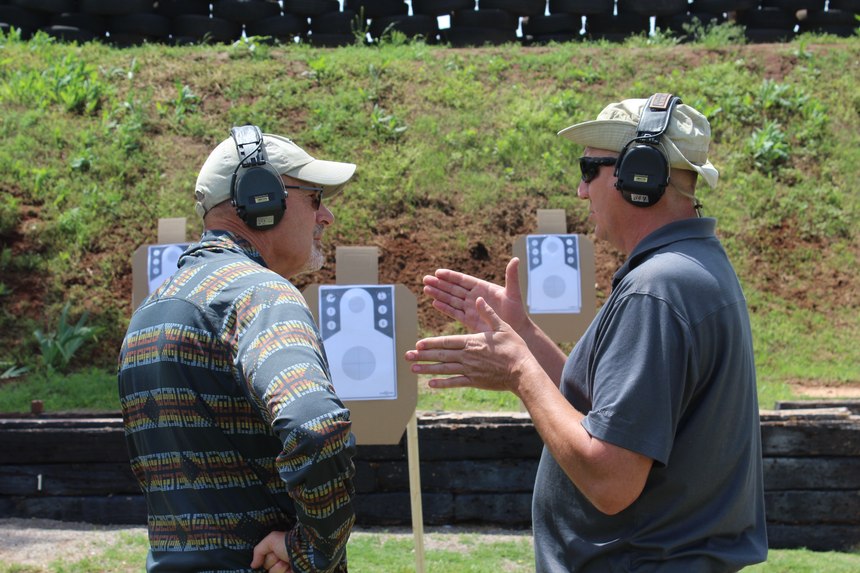 New stuff 
Whenever I'm offered to participate in a beta class, I jump at the opportunity. When I heard that Andy Stanford would be teaching this one less than two hours from my front porch, I had no choice but to attend. I'm so glad I did. It was a refresher and reminder of things I'd forgotten as an instructor and a peak into new concepts and techniques which were completely new to me. 
As of this writing, Surefire Master Coach is not available for open enrollment. When it goes public, attend this class. You will be a better shooter, instructor and a Master Coach.   
The author thoroughly blows a drill by miscounting rounds:  
NEXT: 'You will come away a better instructor': A review of Lee Weems' Instructor Camp

Request product info from top Police Firearms Training companies
Thank You!