PRESS RELEASE
Join the Vancouver Washington Police Department in January, 2019 for a recruitment event
---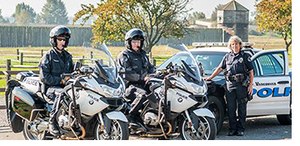 The Vancouver Washington Police Department will be in Washington DC January 16th and 17th 2019 from 10 am to 5 pm at the Homewood Suites Washington DC Capitol Navy yard for recruitment. Come join us, meet our team and see what we have to offer.
The Vancouver Washington Police Department believes in maintaining a diverse workplace that reflects in our community. Discover an open, supportive environment where you'll be empowered to create solutions for the benefit of all the citizens we serve with great pay and a great schedule.
The location address is 50 M St SE, Washington, DC 20003. For more information please contact Detective Haske at 360-601-1184 or email Jamie.haske@cityofvancouver.us. Visit the City Of Vancouver Washington website for even further information about our department.