Spotlight: Graffiti Tracker gives you the first tracking and analysis for graffiti
A comprehensive, web-based system designed to help you identify, track, prosecute and seek restitution from graffiti vandals
---
Company name: Graffiti Tracker Inc
Signature Product: Graffiti tracking and analysis
Website: graffititracker.net
1. Where did your company name originate from?
The concept of tracking and analyzing graffiti to extract evidence for law enforcement investigations originated from my research for my master's thesis on graffiti. Upon finishing my graduate studies I continued to flesh out my theory that graffiti renderings, when properly documented and analyzed, could provide a wealth of evidence desperately needed by local investigative agencies.
2. What was the inspiration behind starting your company?
I graduated with a master's degree in the summer of 2001. By the summer of 2002 I was working for a local municipality in Los Angeles County where I was applying the theories I had proposed in my master's thesis. Through this work, what emerged was a web-based solution that agencies could use to rapidly gather, store, and search evidence from graffiti renderings needed for prosecution and restitution recovery.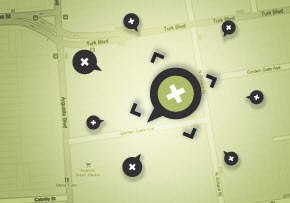 3. What is your signature product and how does it work?
Graffiti tracking and analysis. Local municipalities photograph graffiti before they abate it using our free mobile app and those photos get sent to us. We analyze each photo and identify the relevant evidence that law enforcement personnel need. This evidence is then cataloged and stored based on GPS and other data points. This information is instantly available to law enforcement personnel to help with their investigations.
4. Why do you believe your products are essential to your vertical (Police, Fire, EMS, Corrections, Government) community?
Every year there are hundreds of local municipalities that are spending well over a hundred thousand dollars a year just to paint over someone's criminal activity. These vandals rarely get caught. Graffiti vandalism is a low-level crime that has a high damage cost and when left undeterred these vandals can utterly destroy a community.
5. What has been the biggest challenge your company has faced?
Any time you introduce a new product to government you're always met with skepticism, which I think is a good thing. Fortunately our product works exactly as advertised and it doesn't take long for government officials to realize the benefits.
6. What makes your company unique?
I was the first to create such a tracking and analysis system.
7. What do your customers like best about you and your products?
Our customers love the fact that the tens of thousands of photographs of graffiti are being stored in an easily searchable and user friendly web-based system. They like how quick our customer service is as well. Three a.m. responses to emails are not uncommon.
8. What is the most rewarding part of serving the first responder/local government community?
I love that we can come into a new community and help them significantly impact their graffiti problem. A lot of times these communities are frustrated. They've easily spent half a million dollars over the last year all because some punk kids decided they wanted to put their nickname on someone else's property. It's a problem that when left unaddressed never goes away on its own. It destroys neighborhoods and wastes taxpayers' money but there's a very easy solution. It's the only crime I'm aware of where the criminal signs their name.
9. Do you support any charitable organizations within public safety/community? Tell us more.
Yes, but we don't talk about it. Charity is best done for charity, not publicity.
10. Is there any fun fact of trivia that you'd like to share with our users about you or your company?
Our 877 number has a hidden code within it. So far, nobody has cracked it and I'm guessing it will never happen.
11. What's next for your company? Any upcoming new projects or initiatives?
Europe! Vandals in Europe should know that their days of freely destroying those beautiful cities and landmarks will soon be coming to an end.