Thinking outside the box: Police use of social media to catch criminals
Suspects can be tracked down through a variety of special techniques and tools, all legally obtained and used
---
This feature is part of our PoliceOne Digital Edition, a quarterly supplement to PoliceOne.com that brings a sharpened focus to some of the most challenging topics facing police chiefs and police officers everywhere. To read all of the articles included in this issue, click here.
By Mike Bires
A few years ago, intertwining the words "law enforcement" and "social media" wasn't even a thought. I remember when my department started using social media as a community policing tool, you would have thought I had poured salt in an open wound.
In using social media, police departments have reaped the rewards of positive representation, improved community communication and effective community policing. With this has come the realization that social media is of far greater use to law enforcement than ever imagined.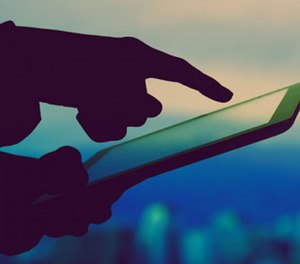 Officers across the country have realized that as they use social media they have also acquired a more intimate knowledge of its inner workings and potential.
They are recognizing that a lot of present-day crimes are attached to social media. It even seems as though all crimes are connected with social media somehow as one or all of the parties involved in a crime, be it victims, suspects or witnesses, have access to social media.
Even if the minuscule possibility existed that none of the persons involved were on social media, the crime would likely be discussed on social media by people who have become aware of it or the media organizations reporting it.
Today, the uncovering of facts, photos, videos and people can be revealed online, without prodding by law enforcement.
I recently read an article on the ACLU's website about how law enforcement uses social media monitoring software to discover what people are discussing online. The ACLU article fails to point out that countless lives have been saved by officers finding crimes occurring or about to occur via social media. They also neglect to reveal a large amount of people whose lives had been lost because of the tight restrictions and laws governing social media.
It's natural, people can't shut up
There's something that just causes us to speak out or reveal what we consider to be our personal wins. To use street language, we love to talk smack.
When you add in the ominous ability to be somewhat anonymous on social media, certain bravado takes place in what people post. This also leads to the taunting of superiors, authority or law enforcement.
When individuals do this, they complete a great majority of the investigation for law enforcement. Although the title of this article is "How police use social media to catch criminals," maybe it should be "How criminals turn themselves in on social media."
In October 2015, a young woman in Florida named Whitney Beall was bragging about being drunk and driving. She provided a live-stream video on the social media platform Periscope. After the local cops watched Beall on social media, she was arrested for DUI.
In 2016, Mack Yearwood decided to post his wanted photo as his Facebook profile picture. He was tracked down to his brother's house and arrested for the warrants.
Putting together the story
As I write this article, a candlelight vigil is taking place in Palm Springs, California, for two police officers who were murdered in the line of duty.
I first learned of their murders when I was doing a check of social media to see if anything new had occurred since the last time I had checked.
I stumbled across a live-stream video, again on Periscope, in which someone was showing the SWAT team and containment officers outside the suspect's residence. I immediately called the Palm Springs Police Department to inform them what I was watching.
They told me they had received information that several individuals were taking to social media with video, photos and commentary on the unfolding situation. They told me they knew about the threat to their officers' safety, but there was nothing they could do about it.
We have seen similar recent situations, such as the riots in larger communities, the shooting of the five Dallas police officers in July 2016 and the San Bernardino terrorist attacks in December 2015. An abundance of content uploaded onto several social media platforms, from Facebook to Twitter to Instagram and Snapchat, regarding each incident. All an investigator has to do is spend time surfing specific hashtags related to each event to get the essentials of the story.
It's predictable
A suspect using social media to communicate is almost as predictable as a suspect using a motor vehicle to get away from the crime scene.
Social media has become so ingrained in our society that for many, it's almost impossible to get away from it, and suspects can be tracked down by law enforcement through a variety of special techniques and tools, all legally obtained and used.
One thing we are currently witnessing is the increase in social media posts regarding clowns and threats of violence to children. I've personally known of two recent cases in southern California in which the suspects were immediately tracked down and arrested using the very same social media where they posted their activities.
Police have a legal right to use social media
Law enforcement will continue to use social media as a tool to uncover criminal activity and to investigate those responsible for crimes.
Law enforcement officials use social media to locate criminals in the same manner and with the same permissions as the average user. Absent certain circumstances requiring a warrant, the average investigator is not using any special software, nor do police have any special administrative rights to uncover the information they do find.
Investigators acquire the information just like the average public does. The only difference is that police officers have training and know certain investigative techniques to lead to an arrest.
Anything posted publicly is fair game for anyone – including law enforcement – to read. Police should make the most of this opportunity to prevent and investigate criminal activity.
Request product info from top Investigation Software companies
Thank You!