PRESS RELEASE
LETS offers free low-delay drone streaming to protect officers and property in riots
---
WALNUT CREEK, Calif. — LETS is proud to offer our secure, low-delay UAS/Drone streaming platform for free to those affected by the recent protests and riot. Agencies all around the country are already using the LETS 2020 Drone platform to deliver live, high quality footage from drones to personnel on the ground, as well as command staff.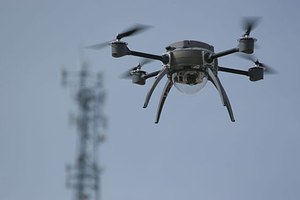 Drones provide officer safety and protection against property damage. We provide a dedicated, private, secure application to view and monitor live streams from the field or from the office on any phone, tablet or computer.
Officers can also share their GPS location in real-time and using our Cover Team Talk system as an alternative to encrypted radios. Cover Team Talk is a voice communications system that is private and not susceptible to radio scanners and can be accessed from any phone.
To take advantage of this offer, please visit https://letscorp.us/newdrone.php and fill out the access form. We will be in contact by email or phone to get you started.
About LETS
LETS has been helping law enforcement secure convictions while bringing everyone home safely since 2006. We are the inventor of the "Cell Phone as a Wire" technology. Our easy to use field-deployable cell phone applications have been instrumental in over half a million recordings which have been used by numerous local and U.S. attorney offices to prosecute cases. We specialize in covert cell phone applications for wire, video, phone calls, and GPS recording. All applications provide monitoring/listening capabilities. We also provide an instantly deployable negotiation system for use by first responders and negotiators for crisis. We are USA owned and operated.

Request more info from LETS©
Thank You!