How mobile technology can power a safer, more informed response (white paper)
Empower officers in the field with tools that support core job functions so they can better serve the community
---
Sponsored by Zebra Technologies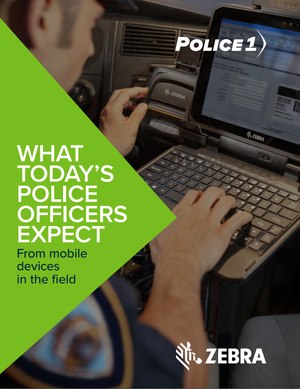 Using the right technology in law enforcement can support core public safety job functions, increase efficiency, enhance officer safety, achieve greater collaboration and improve transparency with the community.
It is essential for law enforcement agencies to have portable, reliable technology that enables more efficient information sharing and data storage, quick field-level access to offender data and other real-time information so that officers can make more accurate and informed decisions. It can also reduce the burden of paperwork and improve scene documentation.
In this white paper, learn more about current mobile technologies available for law enforcement and what today's police officers want, based on results from a pair of nationwide surveys.
Click here to download the white paper.
Learn more about mobile tech for law enforcement:
Thank You!