Rave Mobile Safety launches cross-agency CAD data sharing tool
Rave Aware aims to help agencies share data, collaborate on response and ultimately improve first responder safety and response times
---
By Police1 Staff
FRAMINGHAM, Mass. — There's a new tool to help public safety agencies better respond to emergencies across multiple jurisdictions and often, multiple computer-aided dispatch systems, Rave Mobile Safety announced last week. With Rave Aware, the company says, 9-1-1 call centers and emergency response agencies now have the ability to quickly, securely and cost-effectively share data, improving not only response times but responder safety as well. 
"Public safety and emergency response have always been collaborative in nature. Think of how many emergencies require help from neighboring agencies, such as a multi-alarm fire," said Todd Piett, CEO of Rave Mobile Safety. "Yet it's not uncommon for those additional responders to have limited insight into the situation they are responding to, or no idea of an ongoing incident just across a jurisdictional boundary."
"That's why we developed Rave Aware," he said, "When we increase the level of response coordination and data sharing to an emergency, everybody benefits – the caller, the responders and the community."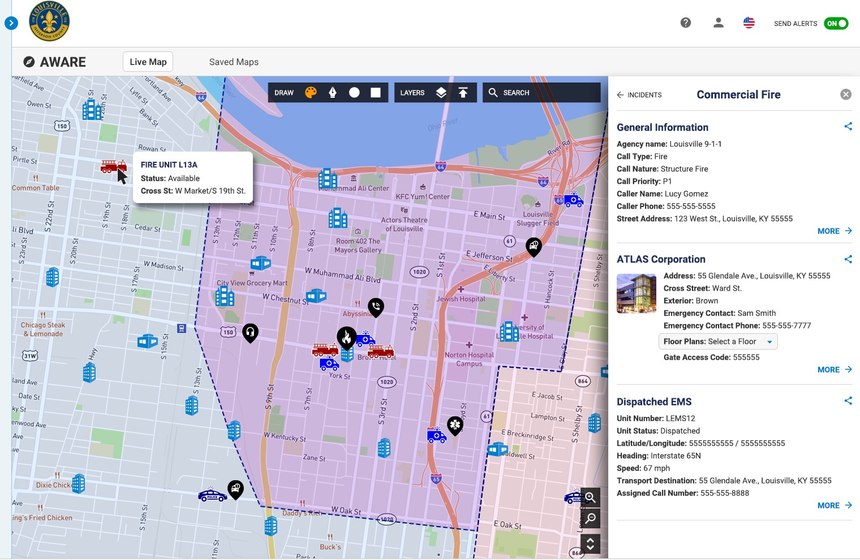 Notable features of Rave Aware include:
Web-based incident mapping for permission-based viewing of incidents across authorized agencies
Real-time CAD incident data search for visibility into regional incidents
Hub-and-spoke model that maps localized definitions into the Emergency Incident Data Object (EIDO) standards-based format for incident data sharing
Secure user management and permission model to ensure that agencies have control over what incident data is shared with what agencies
Secure public safety grade, Criminal Justice Information System (CJIS) compliant, multi-tenant cloud aggregation hub that meets strict security requirements
Tactical incident collaboration with task management and assignments to ensure compliance to incident response protocols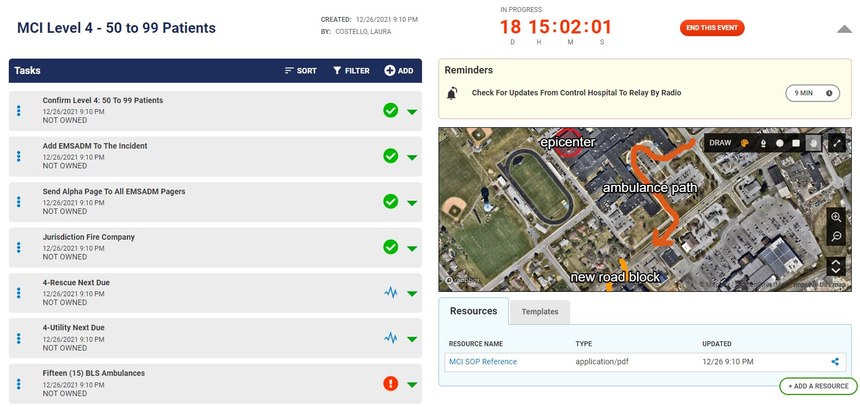 "We frequently rely on neighboring counties for mutual aid to help us respond to major high priority incidents," said Jeff Miller, emergency services chief with the New Castle County Department of Public Safety. "Rave Aware gives us added real-time visibility so communities and agencies are better equipped to help each other in times of crisis. With this innovative solution, we are able to overcome the barriers of data siloes and disparate systems to quickly and effectively share incident data to ensure a rapid and coordinated response."
For more information, visit RaveMobileSafety.com.

Request product info from top Police CAD companies
Thank You!