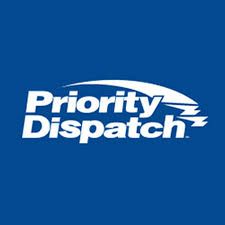 Salt Lake City — Medical dispatch pioneer Dr. Jeff J. Clawson was recently recognized for his contributions to the advancement and implementation of 911 in the United States. The Call, the official publication of NENA: The 9-1-1 Association, highlighted Dr. Clawson among the top 12 leaders of 911 in the United States. This past February marked the 50th anniversary of the first 911 call.
The article discusses Dr. Clawson's beginnings as a medical doctor when, in 1976, he recognized that no current system recommended a systemized, protocol-based caller interrogation.
Known as the "Father of Emergency Medical Dispatch," Dr. Clawson created the process that trains emergency dispatchers to guide callers through a structured series of questions using detailed protocols over the phone. Rather than simply dispatching emergency response personnel to the site, emergency dispatchers serve as the first, first responders, providing potentially lifesaving pre-arrival instructions on an array of medical crises, including cardiac arrest, choking, and high-risk pregnancy and delivery, while help is en route. Dr. Clawson has also been instrumental in developing protocols to help emergency dispatchers address situations such as active shooters and opioid overdoses.
Dr. Clawson established the International Academies of Emergency Dispatch® (IAED™) in 1988, an organization that now includes members in 46 countries, with some 80 million calls handled each year using the emergency dispatch protocols.
Today, Dr. Clawson's vision has helped develop and implement four emergency dispatch protocol systems, known as the Priority Dispatch System™ (PDS®): the Medical Priority Dispatch System™ (MPDS®), Police Priority Dispatch System™ (PPDS®), Fire Priority Dispatch System™ (FPDS®), and Emergency Communication Nurse System™ (ECNS®).
Additional career highlights include developing NAVIGATOR, the world's only educational conference for emergency dispatchers, and producing the premier industry training magazine, the "Journal of Emergency Dispatch" and refereed scientific journals such as the Annals of Emergency Dispatch and Response. He also writes extensively for research and various industry publications. Dr. Clawson currently oversees the development of IAED's research and educational programs.
"His lifelong advocacy of protocol-driven call handling of EMD has resulted in 90 percent of U.S. PSAPs using EMD protocol, along with a large number of states requiring EMD for medical response," the piece points out. "Clawson has made a significant contribution of timely and accurate 911 response through his work, increasing the safety of Americans."
About the IAED
The IAED is the world's foremost standard-setting and certification organization for emergency communications with more than 66,000 members in 46 countries. More than 3,600 communication centers employ IAED's protocols for medical, fire, police, and nurse triage dispatching.
About Priority Dispatch
Priority Dispatch supports emergency dispatch centers around the world with the technology, tools, and training required to meet the needs of all types of dispatch environments. As the exclusive licensee and distributor of the IAED's unified protocol systems, Priority Dispatch integrates these protocols with the technology of ProQA® software. ProQA enables dispatch operators to respond confidently and accurately with time-tested and proven logic from the top minds in the industry across the world, plus the expertise of over 90 million dispatch calls.