PRESS RELEASE
The R 1250 RT-P still your best long-term value
---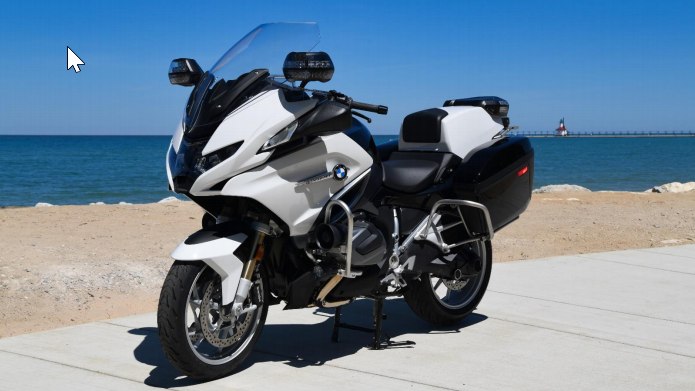 Uncompromising performance
The BMW R 1250 RT-P is a true all-round performer which excels in every mission. Whether it's patrolling freeways or city streets, the maneuverability and long-distance comfort makes this top-class police motorcycle a workstation for those with high demands.
Intelligent design
A relaxed, safe ride with outstanding comfort, powerful potential and flexible handling: the BMW R 1250 RT-P has been a symbol of these virtues for more than three decades.
The latest version of the BMW R 1250 RT-P with extensive equipment components and low fuel consumption sets the benchmark even higher when it comes to supremacy, agility, ergonomics, power and dynamics.
Your best long-term value!
No police motor sold today has a higher level of standard equipment than the BMW … you have told us what you use and need … and BMW supplies it! BMW Police Motors are being utilized by more than 550 agencies in the US, including the three largest US fleets operated by the California Highway Patrol, Los Angeles Police Department and Los Angeles Sheriff's Department.

Request more info from BMW Police Motorcycles
Thank You!