New search and rescue helmets offer accessory mounting
EXFIL SAR Tactical and EXFIL SAR Backcountry search and rescue helmets are built to offer tactical accessory mounting
---
By Police1 Staff
Team Wendy has just announces the release of their new EXFIL SAR Tactical and EXFIL SAR Backcountry search and rescue helmets, built to offer tactical accessory mounting capabilities while providing protection that meets key industrial and mountaineering requirements.
The Tactical model features a machined aluminum Wilcox® NVG shroud insert as well as a four-point adjustable CAM-FIT™ retention system with full chin cup, and is optimized to use with night vision devices.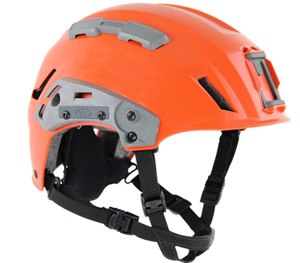 The Backcountry model sports a glass-reinforced polycarbonate shroud insert for mounting cameras and lights, and an under-the-chin retention strap with magnetic closure.
Other features include a high-strength Lexan polycarbonate copolymer shell, and high-cut shell design with clearance for ear protection and communications headsets.
Both helmets are compatible with rail-mounted accessories, and meet a wide variety of performance standards, including EN12492 European Standard for Mountaineering Helmets, EN1385 European Standard for Whitewater Helmets, and current Advanced Combat Helmet (ACH) blunt impact requirements. 
The EXFIL SAR Tactical retails for $304.95; the EXFIL SAR Backcountry is available for $179.99. 
For more information visit TeamWendy.com.