EcoATM helps police deter phone thefts, track lost devices
Officers can retrieve all the necessary information about a stolen phone and the person who recycled it without a subpoena
---
EcoATM is an R2 certified (Responsible Recycling Practices) e-waste kiosk that allows customers to trade mobile phones for cash that works collaboratively with law enforcement to deter the sale of stolen phones and track down stolen devices.
The kiosk includes multiple security features to identify every individual who uses the kiosk, such as three high-resolution cameras that capture real-time images of the user that are collected and provided in every transaction report. The cameras are also webcams, and an ecoATM attendant monitors every transaction in real time.
Users of the ecoATM must be 18 or older, provide a thumbprint scan, and have a valid ID in order to use the kiosk. The transaction report includes the thumbprint scan, the phone's serial number, an image of the phone, and a copy of the photo ID.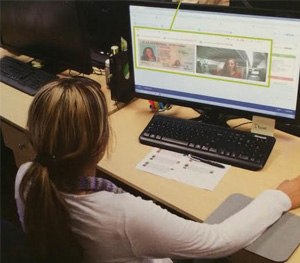 Reports can be sent to police agencies in the method of their choice, including email, fax, BWI's Rapid LeadsOnline, and Pawnweb.
The live ecoATM attendant can only approve the transaction after the ID photo matches the images taken from the web cams, and the service Checkmend – which compiles records from carriers, police, and the FBI – verifies that the device has not been stolen.
An open book policy is available to all law enforcement that states police can freely use the information provided by ecoATM to assist in investigations. Requests from police to search and/or return reported stolen devices collected by a kiosk are completed quickly and returned without the need for a subpoena or search warrant and at no cost to the victim.
EcoATM voluntarily holds all inventory collected for a minimum of 30 days, and complies with all jurisdictions where the mandatory hold is longer than 30 days.
The e-waste company has also worked with law enforcement to create a "do not buy " list, which bans certain individuals from using the kiosks, and flags high-volume users. Likewise if police are in search of a stolen device that is not located in a kiosk, they can flag the item's serial number so that if it is recycled, ecoATM can alert police and provide them with the necessary information.
There are currently 1,510 EcoATM kiosks in 41 states in the U.S., according to ecoATM's Director of Marketing Drew Spaventa.   
For more information, visit www.ecoatm.com/law-enforcement/