PRESS RELEASE
Tasmanian Tiger Products: Equipment for professionals
---
Whether you are Law Enforcement, Military or a First Responder, TASMANIAN TIGER WAS MADE FOR YOU.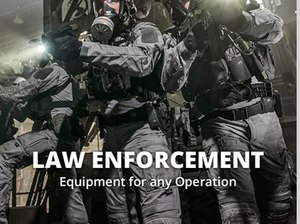 All Tasmanian Tiger Products are made using the best quality materials that are available, and designed so that every detail adds to the functionality. Beginning with a prototype, the development of the products is based on user's specific needs and requirements. Only, when the comprehensive product testing process is complete - and we believe we have created the best possible product with the most functionality possible - do we move to production. You can rely on Tasmanian Tiger products - anywhere, any time.
About Tasmanian Tiger 
As the premium supplier of professional military and police equipment, all TASMANIAN TIGER products are made of the very best quality and with the best functionality. The comprehensive development work is always based on the users' specific needs and requirements. From prototype to series production, all products are manufactured in the company's own production facilities. This ensures that a consistently high level of quality is maintained. Every step in the production process, from purchasing materials to manufacture to the final checks, is precisely defined and checked regularly by independent test centres to international standards. Every product is checked before it leaves production and is given a serial number that is then stored in the company's own database. You can rely on TASMANIAN TIGER products – anywhere, any time.