PRESS RELEASE
Original S.W.A.T. Waterproof Boots are Now Blood Borne Pathogen Resistant
---
use if there is a picture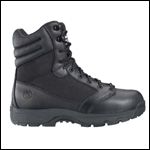 end picture
Stockton, CA --  Original S.W.A.T. Footwear's collection of waterproof boots now meets the ASTM F1671-07 standards for blood borne pathogen resistance.  All of the waterproof models have a waterproof breathable internal membrane that effectively protects the wearer from blood borne pathogens.
The collection consists of 3 models: the affordable WinX2 waterproof boot, the Tactical Waterproof, and the Air M.T. insulated side zip boot.  The 8" WinX2 model has an attractive MSRP of $80 and features a slip- and oil-resistant outsole, including a unique arch ladder tread for extra grip on rope rappels.  It is uniform-code and built to last.
use if there is a picture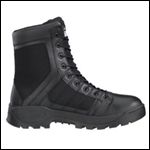 end picture
The Original S.W.A.T. 9" Tactical Waterproof boot has an outsole that meets the ASTM F 489-96 standards for slip- and oil-resistance, as do all boots in the collection. This boot is completely airport friendly with its composite non-metallic shank.
The Air M.T. Side Zip boot is not only waterproof but insulated as well with 200 gram 3M Thinsulate® Insulation. It features a gusseted YKK® branded side zipper with a Velcro® secure-tab.  The shock absorbing midsole incorporates air cushion technology with injection molded EVA for added comfort.
use if there is a picture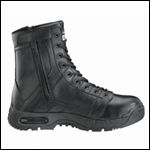 end picture
Now blood borne pathogen resistant, Original S.W.A.T. boots can be worn by wider range of Public Safety professionals.  To preview the entire line of Original S.W.A.T. boots and to enter to win a free pair, visit booth #1232 at the Enforcement/EMS Expo in Dallas, TX September 29 - Oct. 1, 2010. 
About The Original Footwear Co.
For over 10 years, Original SWAT has provided high performance, quality footwear to law enforcement, military, corrections, security, and other public safety professionals.  Original SWAT delivers tactical performance with the comfort of a sport shoe, enduring the toughest conditions yet remaining comfortable, even when you're on your feet all day